House Alarm Systems for Added Protection and Security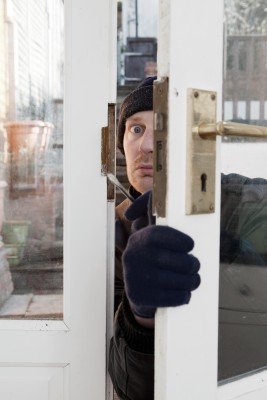 With the current economic situation, burglars are on the loose. No doubt that statement is true all the time. In other words, there is no time like the present to have a house alarm.
Home security systems are not something a lot of people know much about. In the good old days many people relied upon a watch dog to be their alarm. And even today many people get a dog just for that purpose.
But criminals have adjusted and a barking dog doesn't scare as many of them off as it used to. They come prepared to handle a guard dog. Nowadays a security camera or loud alarm is more likely to send them down the road. So unless you love having dogs, and have the time to care for them, a dog is not your best security option. 
Practical Approach For a House Alarm
We try to take a very practical approach here at securityhunt.com. We understand not everyone has a family budget that has the money for a complete monitored security system from a national or local alarm company.

However, if you take the time to do the research correctly, like you are doing here, you can save yourself hundreds of dollars.
But I'll bet you would like an idea of the cost just so you know if you are in the ball park or not. Then read on. 
While everybody wants to ensure their property's and family's safety, there are certain things to be taken into consideration to help you pick the right house alarm. A wide variety of options are made available, but this doesn't mean that you buy and install the very first set of home alarm that you find online.
We may say this over and over, but we want to point out that the more you learn about security systems and the more you shop around, the less you will spend.
Typical Alarm Company Cost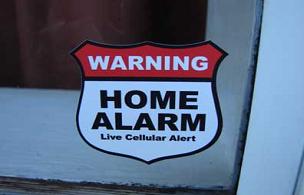 OK, here goes. Of course there are many variables that can change the price big time, here is a rough idea. An alarm company will charge you an installation charge, and then a monthly fee. The contract agreements usually run either three years or five years.
Installation charges can run from an average of $100 for the very basic system, to a high of around $1,500 for a complete everything included system. You see there is a big range in prices.
The monthly contract fee can run from a typical stating amount of $30/month to a high of about $100/month. I would say most people land around $40 or $50 a month. Everything depends are what you have installed and how good you are at shopping around and on what's available in your area.

Self Installed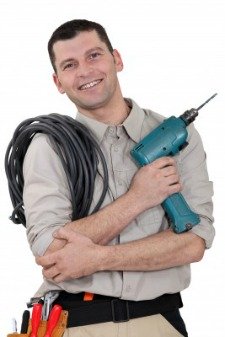 The first thing to do if you are thinking of self installing is to set a priority list of the things you want to install. For example, would you prefer to have outside lighting over door and window sensors? Would you choose loud alarms over security cameras? These are the types of items you need to research on our website so you can starting forming a game plan.

Our preference of the four items mentioned is outside lighting as our number one pick, door and window sensor connected to loud alarms second and then security cameras. But everyone's situation is different.

Another big decision is whether you are going with wired or wireless devices. Wired devices perform better, but obviously are a lot tough to install. Unless you are going to build a new home, you will be running wires thru the walls and above the ceilings. This takes time and if hired out runs up the cost.
The performance of wireless devices has improved immensely in the last few years. So, unless you have no problem running wires or hiring it done, I would suggest going with wireless security devices for your house alarm.
Now decide where and how many devices (alarms, motion sensors and lights, cameras) you are going to install or pay to install. Check online prices and/or visit your local hardware store for pricing. And check the local paper or with friends for a handy man to help you install.
This is the process for coming up with a budget. Once the house alarm system is installed by you, you can then choose to monitor yourself or find another option. There are a few companies that will monitor self installed systems for as little as $9/month.
Conclusion
Home alarm systems make a perfect addition to any residential property. Today, you can't just risk leaving your things at home or leaving your family without added security.

Review your security needs and budget, then choose a plan. An alarm system may be considered as an investment; and believe me, you'll be glad that you've had a system installed, before it's too late.

Related Articles to Home Alarm Systems
How to Find the Best Cheap Home Alarm System
House Alarm Systems - Be Prepared
Home Intercom System - Staying Connected
Home Security Plans - What to Look For
Home Security System Options – And the Necessities You Need
Why Safety Lights Are Essential For You
Smoke Detector and Alarm - Bought and Forgotten
Home Alarm Services - Great Importance for Every Home
Best Security Systems for Your Home
An Affordable Security System for Your Home
Our Top Three Home Security Companies
Basic Security System – Here's the Essential Parts
Identifying the Best Home Security Systems for Your Home
Security Options For Home and Office
---
---