Home Alarm Systems – For Your Family's Safety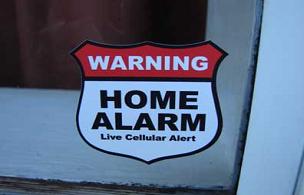 A house by definition implies a building that serves as a shelter. When a building is occupied by a person or a family it becomes a home. What prerequisites are required in a building to make it truly a home?
We can all agree on a foundation whose purpose is to support the building's weight. A roof and four walls complete the exterior picture. Windows are added to allow sunlight and air to enter the house.
Doors are a final thought to act both as an entrance to the premises as well as a means to keep unwanted visitors from entering your living space.
In today's society doors and windows simply don't cut it if protecting your house is the priority it should be. The answer for any house is one of the home alarm systems.
Crime Is Everywhere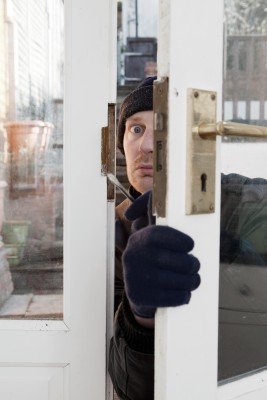 We just can't pretend that crime can't touch us in our lives. It does and more often than we would like to admit.
Especially, in urban areas where high populations lead inevitably to higher incidences of criminal acts, the home all too often becomes prey for criminal victimization.
By installing an alarm system we can avoid this from happening and in the process keep our families safe.
Alarm Systems for Protection
Home alarm systems are designed to protect homes and other buildings from intruders with less than noble intentions.
You could have a large dog sitting on the interior side of your doors and windows waiting to greet visitors with either a growl or a bite. Dogs can be effective tools in home security but they are animals and invariably subject to issues of dependability.
If a thieve is carrying a dog biscuit in his back pocket or a chunk of prime rib up his sleeve the dog may suddenly start thinking with his stomach.
The best security today are alarm systems that feature modern technological advancements and components fed solely on grid power or a simple battery.
Indoor and Outdoor - Wired and Wireless Options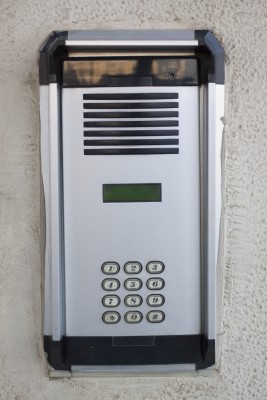 Home alarm systems most common today rely on outdoor and indoor security cameras, outdoor lighting and video and sensor alarms secured to primary interior access points like doors and windows.
There are two types of alarm systems differentiated by their power sources. The hard wired alarm system is connected to the main electrical power source in your home via the electrical wiring secured behind your walls.
The other alarm system is of the wireless variety which isn't dependent on wiring in the home but on battery power. Both systems are widely used in today's home but the wireless system is gaining ground in popularity based on its ease of installation and price point.
The perfect home alarm system for your home will depend on variables specific to your needs. House size and location will be factors as well as the age and type of building structure.
Hard Wired
A hard wired home alarm system makes good sense if it's being installed in a new unfinished structure but installing it in an existing home will mean additional labor at extra cost.
If you are building a new house, a hard wired alarm system is tough to beat. Hard wired is still the less expensive option, without sacrificing value.  
Wireless Option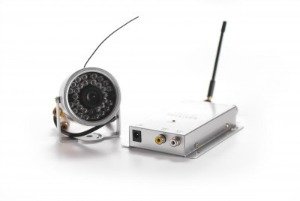 A wireless home alarm system, on the other hand, is a much simpler option. Operating primarily on battery power the system is a quick fix for today's busy consumer but it does not compromise on quality.
Technology advancements in wireless devices have given rise to the wireless options in home security. Previous limitations of distance and interference from other appliances restricted their usefulness.
But digital wireless instruments have greatly reduced the problem of interference and on the other hand greatly increased the distance from device to receiver. Again, the wireless options have become more affordable and more desirable.   
Conclusion
Whether your choice of home alarm systems is a hard wired or wireless option, there are countless choices offered in today's market. Prioritize your needs, look at your choices and become secure.
Related Articles to Home Alarm Systems
How to Find the Best Cheap Home Alarm System
House Alarm Systems - Be Prepared
Home Intercom System - Staying Connected
Home Security Plans - What to Look For
Home Security System Options – And the Necessities You Need
Why Safety Lights Are Essential For You
Smoke Detector and Alarm - Bought and Forgotten
Home Alarm Services - Great Importance for Every Home
Best Security Systems for Your Home
An Affordable Security System for Your Home
Our Top Three Home Security Companies
Basic Security System – Here's the Essential Parts
Identifying the Best Home Security Systems for Your Home
Security Options For Home and Office
---
---