Choosing From the Best Home Security Alarms For Your Property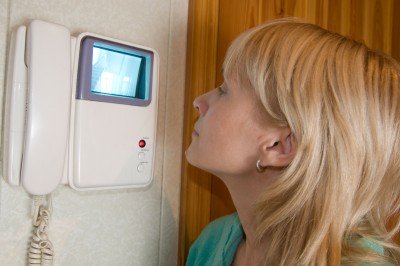 Both renters and homeowners can agree that having peace of mind of a security system is very important. There are a lot of factors that go into choosing the best home security alarms for your property. Some of the main considerations are the reliability of service and the cost.

It can become somewhat challenging trying to select the best security equipment and security monitoring company for you. There are so many biased as well as unbiased reviews available it can be difficult to decipher through all the information.
Before you even begin to compare alarms and services the first consideration for most property owners is the cost.
Cost is a Big Factor
The price of installing a home security alarms system can be one of the major determining factors in what you select for an alarm system. Many companies will offer specials and deals throughout the year.

Be sure to compare the services and features that are offered as well as the price. You want to be sure that your economical choice is also providing safety.

There are many alarm systems that are available today that are very user-friendly. Installing and understanding your own alarm system can be very helpful. Do-it-yourself kits provide you with everything you need for the safety and peace of mind of your family and home.
Wireless vs. Hardwired Systems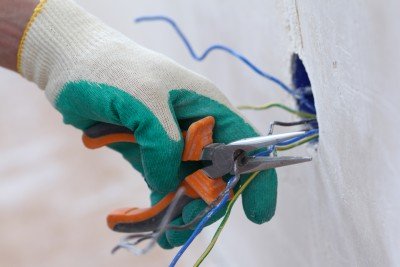 Choosing an alarm that is going to fit your lifestyle is a big consideration. Do you want to go with a wireless system or a hardwired system? A hardwired system provides secure and quick communication and is stable and reliable.

A wireless system will blend the alarm system right into your home. Both types of alarms will provide the protection that you are looking for. It comes down to your preference and what will provide you the best peace of mind.
Be Sure to Check Out the Warranties
Also when shopping for the best security alarms for your property check the company to see if they offer a warranty of at least one year for all their services and products. If the installation or product is defective it is important that the company will correct the issue.

Try to look for companies that provide extra protection such as carbon monoxide or fire monitoring. The difference in price for these extra services is very minimal since the system is already being installed.

You can also check with your local police to find out what their typical response time is after being called by an alarm monitoring company. This will give you a better idea about the type of alarm you would like to use.
What Do You Need?
Also check the potential alarm company to find out what type of equipment you need in your home to be able to use their service. Especially if you are using a do-it-yourself home kit, you want to make sure that you have everything you need.

Sometimes the alarm requires having a landline for installation. Other systems such as cellular alarm systems may not require a land line.

Choosing from the best home security alarms to use for protection of your home and property does not need to be difficult. Take your time, do your research and you will find the perfect alarm system for your protection.
Related Articles to Home Alarm Systems
How to Find the Best Cheap Home Alarm System
House Alarm Systems - Be Prepared
Home Intercom System - Staying Connected
Home Security Plans - What to Look For
Home Security System Options – And the Necessities You Need
Why Safety Lights Are Essential For You
Smoke Detector and Alarm - Bought and Forgotten
Home Alarm Services - Great Importance for Every Home
Best Security Systems for Your Home
An Affordable Security System for Your Home
Our Top Three Home Security Companies
Basic Security System – Here's the Essential Parts
Identifying the Best Home Security Systems for Your Home
Security Options For Home and Office