How a Home Automation System Can Make Life Easier and Safer
If you have ever looked into getting a home automation system you were probably amazed at the kind of things you can do.  Not only can a properly set up system automate those simple gadgets, or lights, but they can provide increased security and even be programmed to keep track of food and re-order when you run low.
 Yes, isn't that amazing. I went looking at a home automation system for security reasons, and now I'm never without my favorite ice cream, ha.

Control Devices Remotely
One of the things I love about having a home automation system is the ability to control things remotely.  Just imagine you have to work late, but you want to close the blinds or turn on the lights to make it look like someone is home. No problem with the automated system.
 Perhaps you simply want to ensure that the kettle is warm for when you get home so you can have that warm cup of coffee without having to wait.  With an automated system this takes just a few clicks.
 You can even link in security cameras, locks and have fingerprint locking mechanisms to avoid the need for fumbling for keys.

Installation Process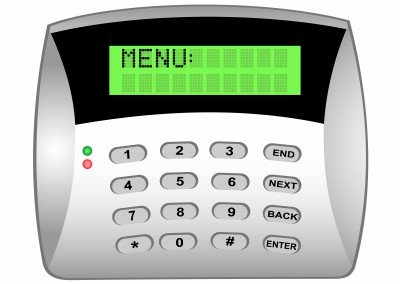 To begin automating your home you will first need to install a main hub that will be used to program all of your requirements.  You can then connect lighting, heating, appliances, and entertainment systems to this. 
 This can be connected to the internet to allow remote access so you can control any appliance that is connected to the hub.  Even if you have a small budget you can build a home automation system that you can grow or add to over time. 
 Alternatively, you can go all out and have everything setup from the very beginning.  Indeed, you may wish to consider looking for a new home that already has this kind of functionality built in.
Music All Thru the House
One of the first things you may look to incorporate into your automated system is the control of your entertainment system.  Setting up a multi-room audio and visual system so that any music, films or television can be sent to any room in the house or even a tablet device can be extremely useful.

What is more, if you really want to push the boat out, you can setup a system that recognizes which room you are in and will even turn on the TV or monitors on automatically as you move around the house.  If you have the room for it, how about creating a cinema room that has a projector and screen appear and curtains shut at the touch of a button.  The possibilities are endless.
Other Uses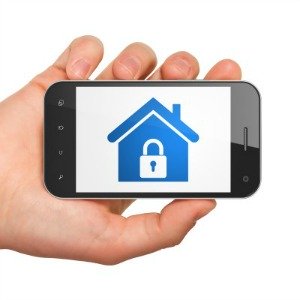 Automation is not just for the house.  Indeed, there are many systems that would make life easier that reside in the garden or garage.  How about a system that senses you pull up in the driveway and opens the garage door, or an automated gardening watering system that can not only water the grass but also all those hanging baskets and containers.
 But let's get back to the security side of home automation. If you are going out of town, turn on the automated lights that will turn on and off as if someone is home.
Also, the barking dog alarm can be activated from your cell phone and whenever some comes near a door or window will immediately start barking.
Want to see what is going on in your backyard while you are 500 miles away? Just remotely turn on your camera and have a peek thru your phone.
Get Started Today!
No matter what your budget you can start creating your home automation system today, even if you start with just a few electrical devices.  You will be amazed how much automation you can setup in no time at all.

We suggest you start home automation system with security in mind, but the other perks sure are tempting.
Related Articles to Home Automation
Home Automation and SmartThings

Home Computer Security - Is Yours Fully Secured?
Digital Home Security Systems: Welcome to the Digital Life
Do Home Security Systems Reduce the Crime Rate?
---
---