Have You Researched Automation Home Systems Recently?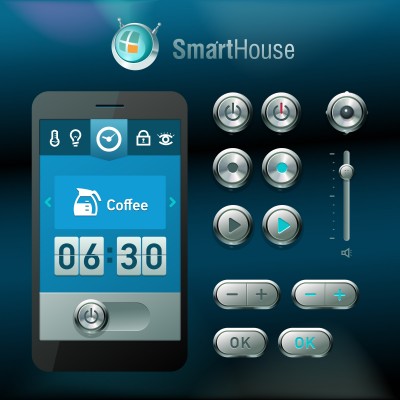 If you haven't looked into automating your home lately, you might think that the new products seem to have come out of a science fiction movie. Automation home systems are a hot market right now.

These systems can give you the power to monitor everything from the temperature of your house to your TV recording equipment.
At the same time, you have the power to monitor what is happening in and around your home when you are far away.
The great thing about these systems is that they can work over the Internet. You have to power to control a lot of home systems right through your smart phone, tablet, or laptop.

Of course, special systems will have to be installed in your home, but many of these come fairly cheaply along with the purchase of a service contract.

And a company called SmartThings has a new product that you self-install (easy installation) and has no monthly fee. You can get their whole kit for a reasonable onetime fee.
What Can Automated Home Systems Do For You?
Imagine being able to turn the thermostat up or down while you are relaxing in bed watching a movie. If you decide to go away on vacation, you can turn different lights on and off.

If a potential thief is watching your house he might be savvy to the old trick of leaving a few lights on. But if he sees different lights go on an off, he will probably think that somebody is home and will move on to the next hours.

Have you ever left the house and worried that you left the oven on? You do not have to drive back home to check when you can simply check the status of your equipment with your smart phone!
Big Money Saver
These automation home systems can also help you save a lot of money. You can program your thermostat to turn the AC down a few minutes before you get home and turn it up a few minutes after you leave in the morning.

That way, you will get to enjoy cooler temperatures when you are home, but you can leave the thermostat set a bit higher when nobody is home to sweat.
Home Security Added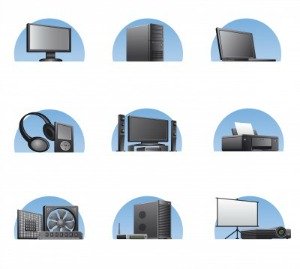 Automation home systems can also make your home safer and more secure. You can choose from a selection of surveillance and security systems that can protect your house when you are home or away.

If you leave your kids with a babysitter, you can even control remote cameras so you can see and hear the action.

Also, are your kids ever the last one to leave the house? No problem, you can make sure the front door is locked. And if it is not locked, then you can lock it, all while you are at work. 
Smoke and Gas Detectors
These automation home systems also include smoke and gas detectors. When your family is home, you will know that they are all protected from common hazards, and this protection could save your lives.

In some ways, these automated systems really do seem like they are something from the future. It is almost like your house has its own brain, and it can be wired to protect itself and your family from everyday threats and hazards.

 It can also be programmed to help you save money on utility bills and stay more comfortable.

You might think all this automation has to come with a big price tag. Well, no. Many of the new systems cost less than you would imagine, lots less.

Why not learn more about these systems so that you and your family can enjoy the home of the future right away?
Related Articles to Home Automation
Home Automation and SmartThings

Home Computer Security - Is Yours Fully Secured?
Digital Home Security Systems: Welcome to the Digital Life
Do Home Security Systems Reduce the Crime Rate?