Nice to Meet You
---
I hope the following never happens to you!
---
A few years ago, my wife, son and I went to dinner at our favorite Mexican restaurant.  Our son had just finished playing a baseball game and the day was going great.
 This restaurant is our favorite for two reasons. One, we like the food. Two, it's never busy.

Reason two is not good for safety. We learned that the hard way.

It was still daylight out and the sun was shining brightly. My wife decided to not bring her purse into the restaurant. After all we live in a safe community and nothing had ever happened to us. She tucked it halfway under the seat.
Inside the restaurant we were seated immediately. My son was still in his baseball uniform so everyone asked how the game went.
The waiter came and of course we all ordered our favorites dishes. My son and I then hit the chips and salsa hard. 

While waiting for our food, my wife returned to the car to get something out of her purse. She walked out the front door where we had parked. Something caught her eye lying beside our car. It was broken glass on the ground.
It took her a couple of moments, then realized someone had broken out a window and ran off with her purse.

She came back into the restaurant stunned. She said I think we have been robbed. Then she started sobbing.
I ran out, saw the damage and began searching around. There were a couple of construction workers across the street, but they hadn't seen anyone. I was in panic mode but didn't know what to do.

I went back in and talked to the restaurant owner. He had no security cameras outside. He suggested I call the police.
I gave them a call and was placed on hold for about twenty minutes. It seems I wasn't the only one having a bad day. They took the information over the phone and said they would file a report.

We called the credit card companies, and oh yes, purchases had already been made. The robber or robbers were having a spending spree. If you are wondering what this has got to do with home security systems, read on.

Also in her purse were her driver's license and social security card. You might think you know what's coming, but I'll bet not.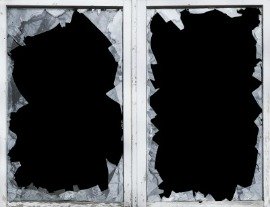 The next day, my wife and I went to work and our son went to school. And our robbers cleaned out our house. Yes, if we were so careless as to leave a purse in the car, then they figured correctly, we had no security measures at our house. We had a broken back window, and all electronics and jewelry were gone.

How do you feel after that happens? Very violated, helpless, mad, stupid and scared. We knew better than to leave a purse in the car. Our daughter's home has a security system. So we knew all about them. But I had done nothing.

Our home is now equipped for safety. No way was I going to feel that way again. I had felt sick to my stomach for longer than a week. And I felt stupid and scared until I got my alarm system installed.
We could still be robbed again, but I have done ever thing I know to prevent it.


Please don't read that story and do nothing. There are plenty of things you can do to help secure your home and family. I hope no one else ever has to feel as bad as we did. It can be prevented.
---