The Wireless Home Alarm System – Get Connected!
A wireless home alarm system is one of the newer innovations the home security industry is offering homeowners in today's market. Due to significant advancements in technology, homeowners are no longer restricted to home security plans that are reliant on wiring and grid power sources.
A wireless alarm system is much more palatable for consumers providing an easy to install alternative to the older hard-wired systems. Product quality doesn't suffer either making it a popular choice for security conscious homeowners.
DIY Convenience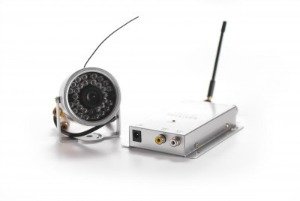 The wireless home alarm system uses radio waves to transmit signals from strategically placed sensors back to your control panel. Depending on the type of sensors, signals will warn homeowners of intruders, fire or smoke, and even the presence of carbon monoxide.
The wireless alarm system has a variety of applications but protection of your home and family remains the central focus.
Wireless alarm systems are designed by manufacturers for do it yourself installation. Systems consist of a wide range of products and accessories ranging from wireless home security cameras, motion detectors, and door and window sensors to glass break detectors.
If a particular product type has never occurred to you before, rest assured, it has to someone in the home security industry and now is available in a wireless mode.
Everyone's Gone Wireless
The wireless home alarm system is a perfect match for today's tech smart consumer. Since the early 1980's, an explosion in computer related products in the marketplace has helped change the way we think and communicate.
Desktop and laptop computers are now as common in homes as television sets. The revolution in computer technology has touched every aspect of our lives.
The next time you are traveling on a bus or a commuter train take a moment to observe your fellow passengers. It will surprise and amaze you to find many of those passengers are engaged in some kind of activity with a variety of handheld computer devices.
The newest items available for wireless security systems are mostly using digital technology. This improvement has helped the wireless world in two ways.
First, there is now far less signal interference from other appliances, which was previously a big drawback to wireless alarms.
And second, going digital has allowed for a great distance between wireless device (alarm, camera, or monitor) and receiver. Distance ranges have grown by leaps and bounds from just a few feet to hundreds of feet. Wireless is much more practical now.
Remote Viewing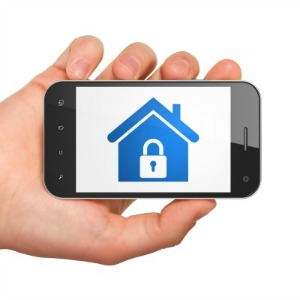 Like so many other industries, the home security sector has followed suit providing their customers with the ability to connect directly to their new home security systems via the cellular device in their shirt pocket.
Wireless alarm systems give customers the option of literally keeping an eye on what's going on inside and outside of their homes. A wireless home alarm system connected to your cell phone or laptop gives you the opportunity to observe through wireless video surveillance the status of your home at any given time.
 By issuing commands through your cellular device you can do everything from locking doors to turning on or shutting off lighting systems, in your home or on your property.
Take it With You!
The size and portability of the wireless home alarm system affords the customer the popular option of literally taking the system with you when you move.
Renters can also take advantage of the portability feature of this system. When it's time to move, you need only to pack it away in a box and your protection moves with you.
Get Protected!
It's a new world not only for the people who live in it but for the home security industry committed to protecting your part of it. A wireless home alarm system can help make that happen.
If you want greater control over the possible threats to your home and property then get connected and install a wireless home alarm system.
Related Articles To Wireless Home Security System
Wireless Home Security Cameras
Wireless Video Security Systems
Wireless Home Alarm Systems
                                                                                                               
Wireless Barking Dog Alarm
Considering A Wireless House Alarm? Read Here First
---
Return to Wireless Home Security System
---