Wireless Alarm Monitoring – Why You Should Get It
The safety of their loved ones and possessions is of paramount importance to homeowners. To make their homes securer, people often invest in alarm systems.
When it comes to alarm systems, you have a couple of options to choose among including doing it yourself systems or hiring a company to provide a wireless alarm monitoring service.
There are several points which prove that getting professionals to monitor the security alarms in your home is a much better option.
Round the Clock Surveillance
Getting wireless alarm monitoring for your home or workplace virtually means you have someone keeping an eye out for you at all times. The security company will ensure that your premise is being watched 24/7. As soon as the alarm sounds, the concerned authorities will be notified.
Alarm monitoring companies are known for taking the time to confirm the threat before involving the police. This benefits the homeowner by not having a false alarm charged to them. However, they will contact the required authorities on your behalf should the need arise.
Someone to Hear the Alarm If You Can't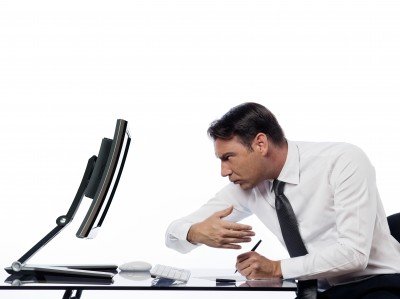 Traditional alarms installed by people are designed to go off if triggered. The alarm will keep ringing for a while, but what if you aren't home? You cannot stop burglars or call the police if you don't have any inkling of the threat present in your home.
This is where a monitoring company offers you an added layer of security. As we mentioned above, the first step they take is to contact the homeowner. If they cannot be reached, the company will notify the police.
Even if you are not present in the city, you can trust the wireless alarm monitoring service to take care of your home and possessions. 
More Convenient and Hassle-Free- Wireless Alarm Monitoring

When using a DIY alarm system, or a security company alarm system that is not monitored, you have to call the police yourself once you hear the alarm ringing. As mentioned above, it is quite possible that you don't hear the alarm go off.
When you hire a company to monitor the alarm, it assumes the responsibility for calling the police, fire department or an ambulance depending on the need of the hour.
We point this feature out a second time because it is without a doubt the greatest benefit of a wireless alarm monitoring system. This makes securing your home considerably convenient and hassle-free.
Effective But Not Expensive
You don't have to dig too deep in your pockets to get wireless alarm monitoring for your home. In fact, most companies charge less than your monthly cable bill for their services. Not only does this make it easier for you to pay for it, you can also get a discount on your home insurance package.
There are at least a dozen insurance companies that offer discounts up to 20% for homeowners who have wireless alarm monitoring or some other form of home security measure in place. This means greater savings for you.
It's Wireless!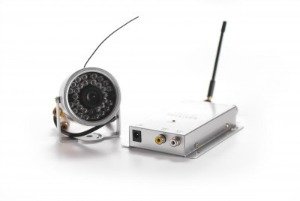 Last, but not the least, you don't have to deal with the hassle of having wires spread out all over your home. A wireless system can be easily installed and monitored.
In fact, you can get professionals to install the system for you and then keep an eye on it. You don't have to bear cable clutter if you want a home alarm system.
New technology has allowed the use of wireless devices with less interference from signals of other appliances. These digital wireless devices are more reliable and can be placed at a greater distance from their receiver.  As wireless technology continues to Improve, so to will wireless security systems.
As you can see, there are many reasons for you to get wireless alarm monitoring for your home and workplace. Compared to traditional alarm systems, hiring a company is a much better option.
Related Articles To Wireless Home Security System
Wireless Home Security Cameras
Wireless Video Security Systems
Wireless Home Alarm Systems
                                                                                                               
Wireless Barking Dog Alarm
Considering A Wireless House Alarm? Read Here First
---
Return to Wireless Home Security System
---