Wave of the Future: The Wireless Security System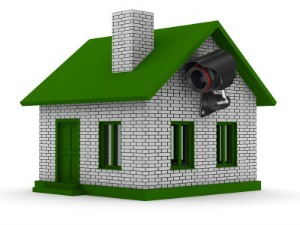 The wireless security system is rapidly becoming the system of choice for homeowners in today's market. Although hard wired security systems still have their share of the market, their wireless counterparts are quickly attracting the attention and pocketbooks of consumers.
It's a no muss, no fuss solution for homeowners interested in protecting their homes and property.
Easy to Install
One of the more appealing features of the wireless system is installation. You don't have to be Mr. or Ms. Fix-it to install a system like this.
The absence of wiring avoids the costly extra charges of renovating a room to accommodate a security system.
If you have a new house in the process of being built with studded walls that have not been dry walled then a hard wired system could make sense.
But, if it's an older established house that you are dealing with it might be wise and cheaper to go wireless.
Efficient and Includes Competitive Features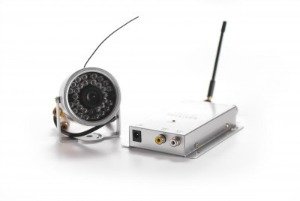 A wireless security system no longer plays second fiddle to hard wired technology. Improvements in wireless systems in recent years have made it a main player in the home security market.
Presently wireless security can match every feature of the hard wired security system. It doesn't really matter whether it's a window sensor, a carbon monoxide detector or a bank of video surveillance cameras; the wireless system can do it all.
Wireless cameras have moved into the digital ages and that has helped to improve their performance. Clarity of images and distance of transmissions has all greatly benefited from this advancement. Also, interference from nearby appliances has been greatly reduced.
The age we live in has witnessed countless technological innovations. Computers and communication have changed the way we interact with the world. For the tech savvy consumer wireless security systems is something they can instantly relate to.
With a properly enabled system homeowners can now observe the status of their home or property via their Smartphone or iPhone. In addition, text messages and emails can be sent to the homeowner in the event the security of their homes is compromised.
In a world where technology is so generously embraced by consumers, the wireless security system is finding its rightful place alongside all the popular gadgetry. The singularly defining characteristic of this particular system is that it can save lives and protect home and property from unwanted intrusion.
A Wireless System is Portable
One of the most important features of the wireless security system is its portability. This feature alone has made wireless security a leader in the industry.
Due to its wireless makeup these security systems can be easily moved whenever the homeowner moves. The portability of the product makes home security possible for not only homeowners but renters as well.
In today's society change is constant. We are becoming increasingly mobile. The ability to bring our security systems with us as we move from home to home or apartment to apartment makes great sense. The ease of installation and portability makes the wireless system perfect for our fast paced lives.
Reliable and Affordable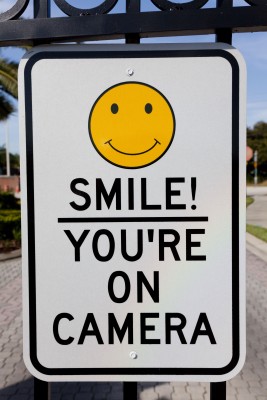 Convenience and affordable pricing makes the wireless system the top choice for consumers. In these times, living in closer proximity to crime defines our need to be more careful.
Protecting our families and homes is a natural instinct. Choosing home security is less about succumbing to paranoia and more about valuing safety.
Wireless security is a safe and reliable home security choice. Taking unnecessary risks with the safety of your family and the protection of your home is foolhardy when a wireless security system can do the job for you.
Related Articles To Wireless Home Security System
Wireless Home Security Cameras
Wireless Video Security Systems
Wireless Home Alarm Systems
                                                                                                               
Wireless Barking Dog Alarm
Considering A Wireless House Alarm? Read Here First
---
Return to Wireless Home Security System
---