Home Security Cameras - An Extra Pair of Eyes!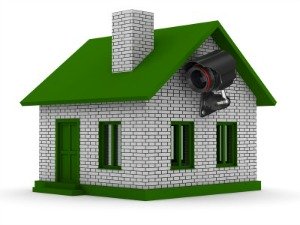 If the idea of using home security cameras as a protective measure conjures up negative images of Big Brother then think again. Security cameras installed inside or outside your home may one day keep someone's big bad brother from bringing harm to your family, house or property.
Security cameras are a splendid example of how technology can work for you. So work with it and don't be alarmed by it. Cameras are a perfect addition to your home security system.
Keeping an Eye on the Home Front
Home security cameras installed in the inside of your home may be considered unnecessary for security purposes but closer examination may change your mind on that point. Our homes are not always empty after we leave for work or go on holidays. Sometimes our children are left in the care of nannies or babysitters.
Our houses are often cleaned or maintained by people other than ourselves like maids, housekeepers and property maintenance specialists. Maybe, you have an elderly parent sharing your residence that requires the assistance of hired help.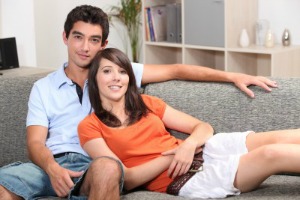 Security cameras will afford you the opportunity to keep a watchful eye over your employees and ensure that their jobs are being done properly. The presence of home security cameras will guarantee that those employed inside your home will always remain on their best behavior. Even your babysitter's boyfriend.

Some Things to Consider
Choosing a home security camera can depend on one of two factors. How much are you willingly to spend on the camera and how intelligent do you want the camera to be? Prices generally range from just under a hundred dollars at the bottom end to as much as six hundred dollars and even higher.
Thankfully, most brands in the mid-range or even lower offer good reliable service. The level of intelligence you are seeking in your home security camera may cost you some extra dollars. Camera features that include emails, text alerts or connections to your Smartphone typically require a yearly charge for the extras.
Security cameras are either hard wired or wireless. The wireless variety sends the video and audio signal back to the wireless receiver via a radio band.
Many of the wireless camera models available require at least one cable for power purposes making the "wireless" reference specific to only the video/audio signal.
There are some models, though, that fulfill the "wireless" branding by using batteries for power.
There are two wireless types of home security cameras available for today's security conscious consumer. They are the analog wireless and the digital wireless camera systems. Both, of course, work well but there are differences that need to be noted.
Analog Wireless
The analog wireless sends the video and audio signals back to the receiver utilizing radio frequencies. Transmission range is reasonably good averaging around 300 feet in an open space. Analog wireless cameras offer signals that can be picked up by multiple receivers in your house.
The downside is possible interference. Analog wireless operates in three different frequencies; 900MHz, 2.4GHz and 5.8GH. Most analog wireless security cameras work in the 2.4GHz frequency as does your cordless phone, microwave and many video game controllers. The resulting interference may compromise proper transmission of signals.
Digital Wireless
The digital wireless camera transmits its signal encoded as digital packets over high-bandwidth radio frequencies. Transmission range is much improved on this signal reaching a distance of 450 feet. The quality of video and audio feeds is excellent.
In the digital camera you are able to transmit both commands and functions. This digital wireless model like the analog allows transmission of signals to multiple receivers.
Some Final Thoughts
There is a great variety of home security cameras to choose from in today's market with an even wider range of prices.
There are even cameras that employ night vision technology. You won't have a problem finding the right camera to suit your home security needs.
In addition, you might finally find out what neighborhood dog is leaving it's handiwork on your front lawn.
Related Articles to Home Security Cameras
Home Video Security Systems – A Nice Addition to a Security System
Wireless Outdoor Cameras – Use Them to Protect Your Property
The Benefits of Home Security Surveillance