Cheap Home Security Cameras Are Now Available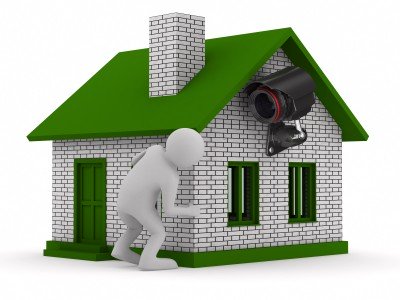 A few years ago even ordinary security cameras were expensive and hard to buy. But with recent advances in camera technology, one can get high quality and low priced cameras for video surveillance with no trouble.
Cheap home security cameras have also become much smaller in size, cheaper in rates, which, allows home owners to place them in sensitive locations to monitor the safety of their property while you are home or away.
Home security cameras are available in wired as well as in wireless models. Wireless reduces the clutter created by the wires in wired cameras, which reduces the annoying installation of hanging and concealing them.
Wireless technology also allows security cameras to monitor things like cars, RVs (Recreational vehicles), boats and so on.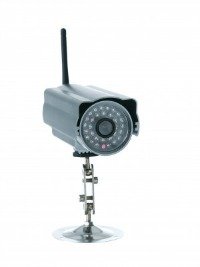 So, before shopping cheap home security cameras, better to plan or decide the following points, so that you won't get confused with the security features:
One must,
   1. Decide whether the camera is to be placed outdoors or indoors. If the camera is for outdoors, then you should go for cameras that are waterproof, and also with the ability to rotate around on its fixed base.  

   2. Next, decide on the number of cameras that you need. Cameras are usually needed for monitoring each entrance of the house, including the back door. If your house is big, you may need to try to cover more area with each camera.  
   3. Hardwired cameras usually diminish the beauty of your house and need experts help to install it. They also run risk of their wires being getting cut by the thief. So, it is much more reliable to have the wireless cameras, and wireless cameras can now work efficiently, if you use a couple of good signal transmitting devices.  
   4. Cost and quality are the 2 main factors which you have to consider when determining which type of camera you select. There are color and black & white cameras. Color cameras cost more, but you can usually get better video quality. But, sometimes, black & white cameras, works efficiently and more effectively in low light situations.

   5. Some cameras will come with an audio function, so you can hear the sound while you are monitoring the videos. The cost of these cameras will be usually high.   
   6. If you are using your camera for outdoor use, then you can look for cameras with night vision enabled technology. The clarity of vision during night depends up on the maximum rating of your camera.
A camera's ISO is a unit used to measure the ability of the camera to function in the dark. This is also very useful when you are using your camera in the area where there is lot of shadiness.

   7. Some security camera systems have features that allows connecting to computers and laptops. If the camera can be connected to the laptop then you can monitor the surroundings while not at home.
   8. And other security camera systems are designed for live viewing purposes only. Some even allow you to set up a VCR or other recording device to the system. Make sure your recorder is compatible with the system you purchase.
Low & Affordable Costing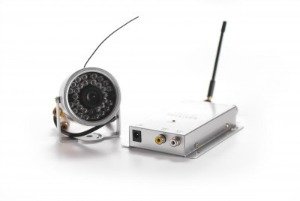 Depending on what your requirements are, a cheap home security cameras system can cost from a few hundred dollars upwards. One camera may cost as little as $30, while another with added lighting and motion sensor and night vision technologies may cost as much as $500.
Additional cameras can be purchased as and when required, and it is recommended to add a few very convincing fake cameras into the mix, just to confuse criminals.
Cheap home security cameras have let many more homeowners add cameras to their protection plan. They are something everyone should consider. 
Related Articles to Home Security Cameras
Home Video Security Systems – A Nice Addition to a Security System
Wireless Outdoor Cameras – Use Them to Protect Your Property
The Benefits of Home Security Surveillance