The Benefits of Home Security Surveillance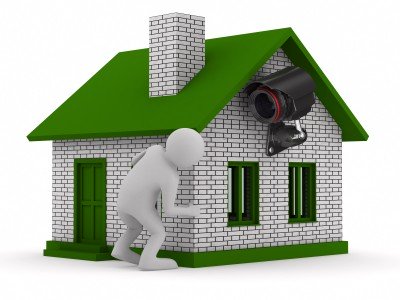 An alarm system is a great way to secure your home. If your alarm system is turned on, then any break-in with set off the loud alarm speakers. Another great home security precaution to take is to install a home security surveillance.

One or multiple cameras can help deter thieves from getting close to your home. You see, bad guys don't like their picture being taken. If they see cameras installed on a home, they will move on down the road.
With the ability to identify the height, ethnicity, and body of an individual it can become easier to narrow down the list of suspects if someone does break into your home.

Home surveillance has a lot more benefits, read this article to learn more.
Easily Identify Intruders
When a home security surveillance system is properly installed it can catch both the thieves that enter your home and the car they drive away in.

An advanced surveillance camera might even be able to capture the license plate number. It's a lot easier to identify any thieves that successfully rob your home. You can ensure that justice is served and that anyone involved with stealing from you is prosecuted properly.

Download a copy of the footage that your cameras capture and sent it to the authorities. They may be able to help identify the thieves and help you sentence the guilty.
Alarms Can Be Disarmed
The problem with regular alarm systems is that a lot of burglars know how to turn them off now. The worst thing that can happen is for your home to be robbed and you not know until you get back.

Burglars cannot do anything about advanced surveillance. Although smart thieves know how to turn off alarms it is a lot harder to turn off the cameras around your home, especially if multiple are installed. Install your home security surveillance all around your home so that you can cover different areas.
Watch Your Home Live
Advanced home security surveillance cameras allow you to view a live stream of what is going on while you are away. It has become easier than ever to integrate smart phones with cameras installed around your home.

Check in on your children if you have to run to the store. If a neighbor notices someone peaking around your home then you can quickly look at your camera and make a decision to call the police or not.

When you hear a noise outside or your dog barking while at home you can switch to the live feed to see if there is something that you should be concerned about. It's good to have eyes in different areas of your home.

Take advantage of the technology present to secure your home. Home alarms alone may not be enough to protect the valuables inside your house.

And surveillance cameras can be operated on a wireless basis. This makes installation a much easier job.

Conclusion
Home security surveillance has a variety of benefits that can make you feel more at ease whether you are in or away from your home.

The installation process does not take a long time and you have an easy way to monitor what goes on in and around your home after surveillance is installed. Consider installing home surveillance to make your home as secure as possible.
Related Articles to Home Security Cameras
Home Video Security Systems – A Nice Addition to a Security System
Wireless Outdoor Cameras – Use Them to Protect Your Property
The Benefits of Home Security Surveillance