Home Security Camera Setup- Get It Right

Nowadays homes are more vulnerable to the risk of burglary and other crimes. The experts offer us lots of reasons for this increase like the recession and increase in heavy drug use. The bottom line to you and me is we need to do something to protect our home and families.
The best way to combat this situation is to have a home security system. One of the most important steps when installing this system is the home security camera setup. Get this setup right and you may never have to experience filing a police report.
Why Security Cameras?
Security cameras offer immense protection to your home, family and your valuable things. They are the one thing criminals do not want to see when breaking into a home because the last thing they want is their picture taken.
Home security cameras were utilized only by richer homes in the past decades. However, they are now available in more affordable price ranges making it financially accessible to everyone with a smaller budget.
Security Options Based on your Residence
While planning the home security camera setup, you need to consider the different types of cameras used for this purpose. If you want to monitor the open areas in your home, you can select an outdoor camera or a high performance day and night camera.
You can choose wireless home security camera, if you want to get rid of the troubles caused by wired versions. Some cameras let you view remotely on a monitor or on the computer screen from the internet browser.
Camera Presence a Big Plus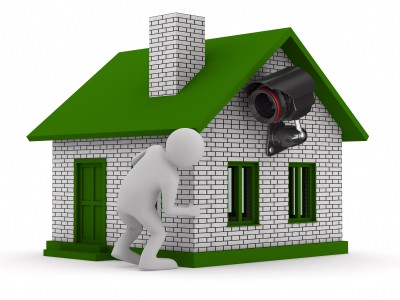 Everyone's hope is to never be robbed. If everything we do to secure our home and family prevents any burglaries, then we have done a great job.
And as mentioned above, the last thing a would be burglar wants to see is a camera taking his picture. He doesn't know if the camera is just taking videos, or if someone is monitoring the scene.
So the presence of security cameras can work real well as a crime deterrent. When planning your home security camera setup, try to have the presence of a camera for every entry location. This would include all doors and windows.
This does not mean you are going to need a camera for every door and window. There are going to be many times where one security camera will cover more than one entry point.
A camera pointing across the side of a house may work for all the windows on that side of your home. Remember, make sure the camera can be well seen.
This means that any exterior lighting you have on your house needs to allow your security cameras to be seen. Again, we are trying to prevent a crime, not just record one.
Features
Some security cameras, like the CCD high resolution camera, are great to include with your home security camera setup. You might decide to buy an outdoor monitoring home security device, such as a color outdoor CCD camera with 24 Infrared LEDs, which is a good choice.
This camera has weather as well as rust resistance capability and it can offer enduring performance. The infra red camera is more popular among home owners, as they are designed for night vision. However, they can be used for monitoring your home in daytime as well.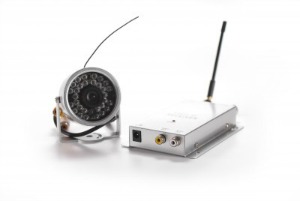 Wireless home security camera setups can help you to get ultimate peace of mind, as they can monitor your home without any hindrance. They use advanced technologies nowadays and they can record images even in utter darkness. The only disadvantage in wireless home security camera is that it consumes lot of power from your battery.
It is worth the expense to go for a single home security camera setup (one all tied together), which monitors the entire part of your home. It is very easy to control this system and it enables you to watch the movements of your home without any difficulty.
If you want to monitor the activities without the knowledge of the intruder, you can then use hidden camera setups.
Setup Importance
Home security camera setup is a vital part in your security system. Cameras not only help you monitor the activities and deter burglars, but also help in recording them so that you can use them for several purposes.
It is however important to choose the correct type of camera that can help to safeguard your home well. You need to install the camera in such a way that it is able to record from all angles and dimensions.
Related Articles to Home Security Cameras
Home Video Security Systems – A Nice Addition to a Security System
Wireless Outdoor Cameras – Use Them to Protect Your Property
The Benefits of Home Security Surveillance
---
---