DIY Security Cameras - Low Cost Edition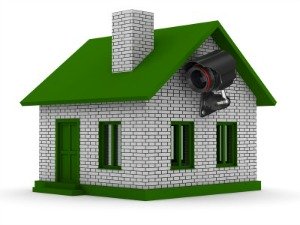 Have you ever wanted to monitor the front door of your home but don't want to spend the extra money having a professional security camera installed? 
Well, you're in luck because we're about to reveal some DIY security cameras techniques that will keep you completely monitored as well as save you a few extra bucks.

Chances are, if you're on this page reading about security cameras, you're about to head out of town, have a house sitter, or for whatever reason leave your home unattended. 

Your peace of mind doesn't have to cost an arm and a leg either. All you need are a few essential items that you can either pick up for a few bucks online, or download some free apps that work on both the PC and Mac.
Monitoring Software
Let's start with the software.  Software unlike people never gets tired. It doesn't need a break or vacation, and most of these DIY security cameras apps are so small they can run unnoticed in the background of your home computer. After the footage has finished recording, it can be saved on your computer for later viewing.

Yawcam is a free PC based motion detection and recording software.  When you first open the program it may look a bit complex, but in actuality it's not.  With a few clicks, this program will be ready to monitor movement in a specific area of the room.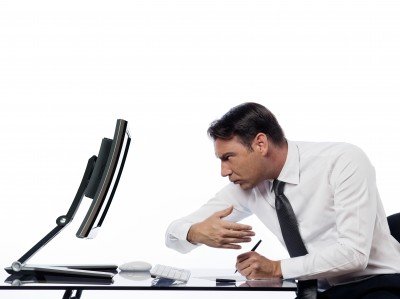 The cool thing about Yawncam is that it can be set up to snap an image and email it to you if it detects motion. This way even if you are 100 miles away from your home, you can be alerted if an intruder is entering your home while you on vacation. You will have time to call the authorities and have them make an arrest.

The next software is called HomeCamera, and it's a PC based software that continuously streams video and takes snap shots at random intervals for continuous monitoring.  It can be set up to email you as well as provide a link to a video that you can watch. EyeSpyFX works the same way and it's also available for the Mac users as well.

There are other free or inexpensive pieces of software that will provide the security of professional monitoring without the expense that is attached. To find these apps just search Google for "free monitoring apps", or "free monitoring software" and browse through the results to find a good solution for you.
Webcam Cameras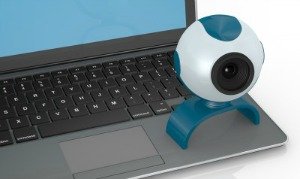 Ok, lots of choices for the software, how about the camera? If you are placing the camera indoors, then you can choose from a $50 webcam with options all the way to an expensive cctv security camera. This just depends on your budget and preference. You are saving a bunch on the software and monitor, why not upgrade the camera?

If you are going to have outdoor diy security cameras, then you will need a little better camera. It needs to be one that can handle the changes in weather. Figure to spend a little more for the outside versions.

Also, all these diy security cameras, for a little higher price, can be wireless. This feature is easier to install and also easier to relocate. You can out wireless cameras here.

Camera Placement
Now that you have your web camera software setup, and the camera, the next thing you need to consider is placement.

Placement all depends on what rooms you want to monitor and what activity, but the most common areas are the bedrooms, near the front and rear doors, and in the basement. It's best to place the cameras so they capture as much of the doorway as possible.

For outside cameras you would want to be able to view every ground level door and window. If your house isn't too long, one camera might cover one whole side.
No matter which software you decide to use the amount of footage you will be storing is going to start to mount up.  It's essential to archive this footage on a regular basis or at least once a month to free up hard drive space.  The process of archiving involves burning the video footage to a dvd so that you have a hard copy of your footage.

There are many ways to create a DIY security camera; this guide is just one way that you can have your own security camera up and running for minimal cost.
Related Articles to Home Security Cameras
Home Video Security Systems – A Nice Addition to a Security System
Wireless Outdoor Cameras – Use Them to Protect Your Property
The Benefits of Home Security Surveillance
---
Return to Home

---