Clever Home Automation Ideas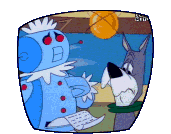 Have you ever wanted your house to greet you when you made it home from work? Would you like your front door to unlock and pop open automatically when you got close to it?

Or your kitchen could automatically generate a list of things you need? This is not yet the age of the Jetsons, but there are advances that bring us closer each day.
Take a look at some of these clever home automation ideas to get a sense of what could work for you.

For the home of the future, the dream is reliant on automated systems that allow you to live without having to get up or remember to switch anything off.

You can shell out a few hundred to a few thousand dollars to install a system in your home that is completely integrated, or you can put things together one at a time to customize your futuristic homes.
Start with the Entryway
This article looks at some of the more interesting clever home automation ideas that you can put together on your own. Let's start with your entryway.

After you get home from work, the entryway to your home is the first place that you see. If you want to boost your coming home routine, there are a few ways to make coming and going more of a cause to smile.

One is to give yourself a customized musical greeting when you walk in the door. If you don't like the hassle of unlocking your door, then you can also install a lock that opens with a wireless key and locks itself back automatically.

It's not the gaudiest improvement, but it is one the most helpful. Installing this system can total less than $100 in parts.
Automate the Delivery
The automatic delivery of information is one of the most compelling clever home automation ideas. The living room is generally the center of your entertainment, and it is fairly simple to turn it in to a sort of den of the future.

You can automate the delivery of your media and accent it with a diverse range of control types. You can even throw in an instant party option if you want.

Think about it -- the days of running down to Blockbuster to find some videotapes to watch are in the rearview mirror. However, streaming alone is not likely to give you as much entertainment as you want.

Instead, it is important that you find a way to automate the downloading process, which means turning your computer into a center for media.
Push Button Automation
Another clever home automation idea allows you to push one button and convert a room into a party. With just the touch of that button, the normal lights go down to replaced by a series of flashing lights and music to boot. There is nothing like a party that can take off at a moment's notice.

The best part of home automation is that there is no limit to the creativity that you can include in your dwelling. The choices are yours!
SmartThings Know and Control Your Home Kit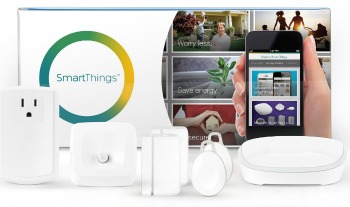 We don't promote too many products on this website. Only the products we have tried and that have blown us away.

SmartThings, a new home automation manufacturer, has come out with a new clever home automation product that simply has caught our eye.

We are finding new uses for this product on a daily basis. Want to know when you're your son or daughter gets home from school? It can be done.

Did you remember to close the garage door? Check on your smart phone and find out. Oh, you discover you forgot to close it. No problem, push a button on your phone or ipad and it's closed.

Here's a real short video giving you just one use of their product. We think maybe seeing is believing.  Oh, checkout the low price here, SmartThings.

Related Articles to Home Automation
Home Automation and SmartThings

Home Computer Security - Is Yours Fully Secured?
Digital Home Security Systems: Welcome to the Digital Life
Do Home Security Systems Reduce the Crime Rate?