Do Home Security Systems Reduce the Crime Rate?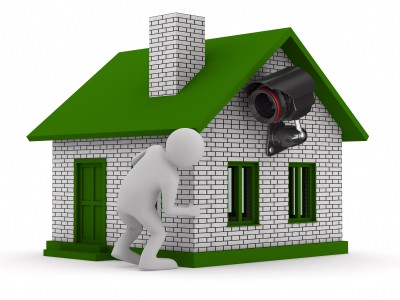 If you ask the question "do home security systems reduce the crime rate?" to a hundred people, more than three fourths are going to answer yes.
Who will answer no? Those who have a home security system or know someone with a home security system and they have been robbed. Another group is those people who also roll the dice and don't file their taxes. In other words, big risk takers.
Otherwise, if you learn the facts that are stated below, you will answer yes, crime is prevented by home security systems.
What the Burglar Thinks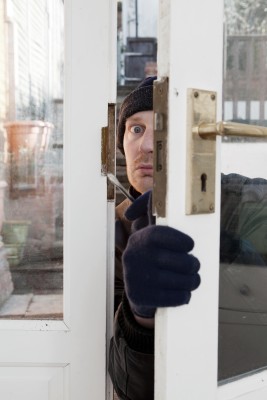 It is quite natural and optimistic that when a burglar enters into a home, he will not enter without first investigating the home. He does not like to take risk of being caught. Any signs of alarms or cameras and he on down the road.
He knows that once caught, he will have to languish in jail for at least six months. He also knows that once he enters into police records, it will be difficult for him to lead a normal life after coming out of the jail.
Crime Rates
According to Federal Bureau of Investigation (FBI), property crimes have been dropping the last five years to around 4% overall. But the same statistics for urban areas has drastically dropped even more by about 10 percent. These figures are significant because the statistics were taken during a harsh economic period.
Though many law enforcement experts attribute this to superior police work, it is also because more government funds are available to the home security manufacturers, resulting in their producing improved home security systems at minimal rates.
Manufacturers Contribution for Reduction in the Crime Rate
Many security system manufacturers have conducted several experiments in order to provide more effective and advanced systems to the public in affordable prices. These systems usually create fear in the burglar's heart,
The advanced technologies have also made alternative techniques to alert the house-hold members and surrounding neighbors.
These also can alert the vigilance department regarding the arrival of thieves, even if they smash the camera, alarm or any access control systems. Thieves can be identified easily, by looking into details which is stored in the security systems.

With all these security devices made available, home security systems and related products have created a great demand for protection.
Statistics from last year's report released by the United States Security Industry Association commented that the security market has not only been growing, but is unexpectedly expanding.
Will Homeowners Continue to Install Home Security Systems?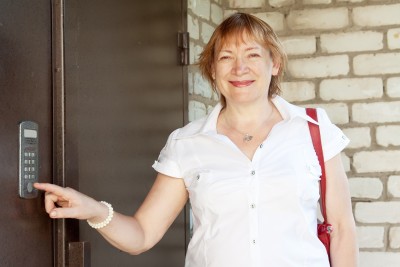 Home owners are likely to follow the trends set by non-residential properties. About fifty percent are equipped with video surveillance and access control systems, while about seventy-five percent are set with fire and intrusion detection systems.
Home security systems have become one of the most advanced products in the world. Man has invented these systems to defend himself against criminal activities.
Installing home security systems in a home will help to lead a peaceful and risk-less life.
Another thing I would like to mention here is these home security systems are not only a property saver, but they indirectly discourage thieves to get involve in robbery and to seek better jobs that will save him from police and be an upright citizen.
Do home security systems reduce the crime rate? We bet they do!
Related Articles to Home Automation
Home Automation and SmartThings

Home Computer Security - Is Yours Fully Secured?
Digital Home Security Systems: Welcome to the Digital Life
Do Home Security Systems Reduce the Crime Rate?