Home Security System Options
– And the Necessities You Need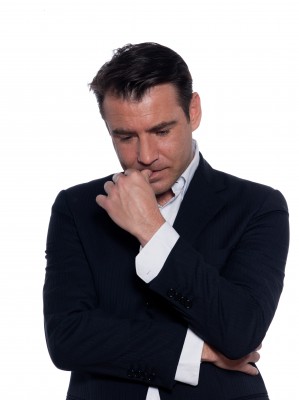 You'll be surprised at the range of home security system options available, even for those on a limited budget. With the price of electronic devices rapidly decreasing as production rises, you can get a lot of bang for your buck, so the hard decision becomes knowing what you need vs. what sounds interesting.
Going Wireless
Possibly the biggest new advancement in home security system options is the ability to connect all different types of devices wirelessly to a central dashboard. In previous times, you would have had to drill holes in walls or loop wires through windows to get your alarms and sensors in the right locations around your home.

Now with wireless technology, you simply install the hardware wherever you like in the room, make sure it connects to the network and the system will do the rest.

Another big plus with wireless technology is the benefit that it can be monitored through your home internet connection. And many of the higher end security companies offer an app for your smart phone or tablet that allows you to watch live footage from each security camera as well as receiving any alerts from the sensors.

In some cases, you can even control the locks on the door from your phone, giving you piece of mind when you're out of the home.

Home Security System Options - Automatic Systems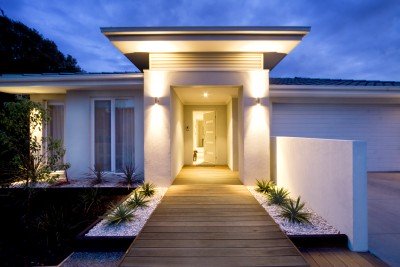 One of the biggest deterrents to would-be thieves is people being at home. All they want is the easiest home to get in, rob and get away. Confronting a homeowner is not in their plans. So usually if the lights are on and music is playing, they'll leave the house alone.

Unfortunately, this can make you a target if you're away from extended periods of time. In that case having a security system that allows you to set timers for different devices will give the impression of an occupied house.

More advanced systems will also hook up to your external lights, including porch lights, allowing you to turn them on and off at set times or through an app on your phone.

Home Security System Options – Order of Preference
We understand that not everyone's budget allows for all that home security companies or stores have to offer. Therefore, we'd like to give you our order of preference for security options.

And we understand that different situations will mean different priorities. For example, if you live on a street with many bright street lights, your need for outdoor lighting will be less than someone who lives on a street with no street lights.   
First - Three Necessities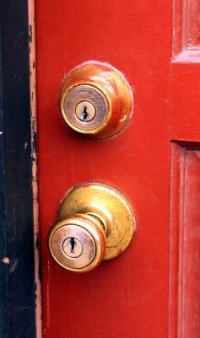 The following three items we don't even call options. We feel that before you do anything else, be sure you have these:

Now the Options
Here are your home security system options:
First on our list of security system options are sensors and alarms. We feel these two items are really tied together. You put the sensors on your doors and windows, and when the alarm is turned on and a door or window is opened or broken into, an alarm goes. Hopefully it is loud enough to scare off the crooks.

Outdoor cameras are next on the list. Just the sight of these might be enough to send the crooks on down the road. A burglar doesn't want his face seen or recorded.

Indoor cameras are another option and are used more for keeping an eye on housekeepers and baby sitters. Or maybe seeing what your teenager is up too.

Next is outside motion detectors on your outdoor lighting system. These can save you lots of money in electrical bills.

One of the more popular home security system options is indoor motion detectors connected up to your alarm system. This is an additional feature that can be used with your door and window sensors, or can be used instead of these sensors.


And last but not least is security monitoring. This can be done by you, or by a security company you hire. Many of the national security companies have smart phone apps that allow you to view your wireless cameras from your phone.
Related Articles to Home Alarm Systems
How to Find the Best Cheap Home Alarm System
House Alarm Systems - Be Prepared
Home Intercom System - Staying Connected
Home Security Plans - What to Look For
Home Security System Options – And the Necessities You Need
Why Safety Lights Are Essential For You
Smoke Detector and Alarm - Bought and Forgotten
Home Alarm Services - Great Importance for Every Home
Best Security Systems for Your Home
An Affordable Security System for Your Home
Our Top Three Home Security Companies
Basic Security System – Here's the Essential Parts
Identifying the Best Home Security Systems for Your Home
Security Options For Home and Office