Home Intercom System – Staying Connected!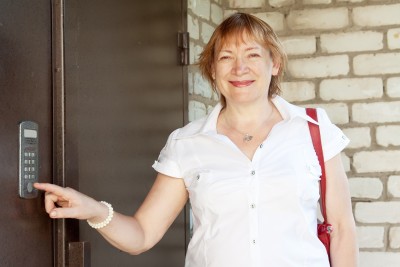 Home security is more than just alarm systems, motion lights and security cameras. The home security industry has a wide assortment of products available with a multitude of functions.
One of the more effective home security products is the home intercom system. The intercom system has been in use for countless years enjoying an equally diverse number of applications.
Although, the intercom system is still used extensively in many different types of venues it is now fulfilling an integral role in home security.
Video and Voice
The home intercom system has undergone a technological makeover making it a major frontline defense product in home security. This voice communication system can be installed in a building or buildings to permit two way communications between units.
 A house intercom system can also accommodate a video component. Like most other security products, a home intercom system is available in either a hard wired or wireless model.
The technology advances in wireless devices has found its way to intercom systems. Distance between wireless intercom locations has grown immensely. Voice clarity has improved drastically, and interference from other appliances has practically disappeared.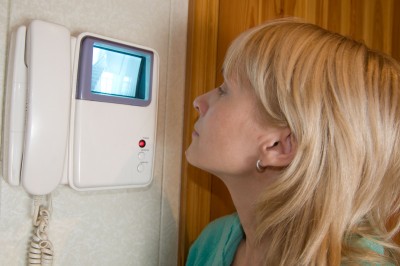 When it is located at the front door of a home, occupants can screen and subsequently identify visitors before allowing them entry. The video component of the house intercom system allows occupants to not only converse with visitors but actually affords them the ability to see the person they are talking to outside.
The system takes the worry away from opening doors to strangers. And eliminate those little peep holes that give such bad views they are almost worthless.
Ease of Communication between Spaces
to talk to other residents in other rooms of the house. Depending on the size of your house or your own specific needs the home intercom system can be an ideal way of communicating with the rest of the family.
If you have a loved one confined to bed due to illness, a strategically placed wireless intercom system located at the bedside table can keep you connected when you are elsewhere in the house.
House intercom systems installed in the garage or workshop or your child's bedroom can ensure good communication is maintained between family members. The need for raising your voice to an uncomfortably loud decibel level just to get your teenager's attention is no longer necessary.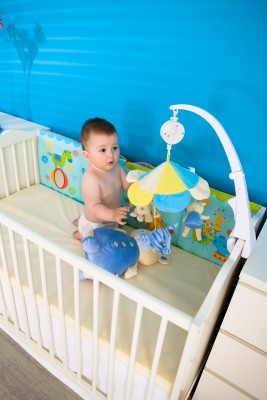 No more running up stairs and peeping in to see the baby is awake yet from their nap. Leave the intercom on and just listen for the call. Saves you time and steps.
Just flick a switch and relay your message in a clear and calm tone. Young people today, being avid tech gadget users, will find it hard to resist the new technology in their bedrooms, even if it is mother speaking.
Turn On and Tune In
The house intercom system can also alert another family member to a problem in the house when and if it occurs.
The modern family is not always centered together in one room like years past when we sat together around the kitchen table or shared the living room couch watching our favorite television show. Times have changed. We all lead quite different lives even under the same roof.
Dad might be tinkering with an old jalopy in the garage and the children might be in their rooms creating the next great You Tube sensation. While all of this is happening Mom is busy working on her very first novel in the privacy of her home office.
A home intercom system can keep the diversity at check, reopening the lines of communication when the need arises. If nothing else, with a home intercom system you can turn on, tune in and make sure everyone is safe.
Related Articles to Home Alarm Systems
How to Find the Best Cheap Home Alarm System
House Alarm Systems - Be Prepared
Home Intercom System - Staying Connected
Home Security Plans - What to Look For
Home Security System Options – And the Necessities You Need
Why Safety Lights Are Essential For You
Smoke Detector and Alarm - Bought and Forgotten
Home Alarm Services - Great Importance for Every Home
Best Security Systems for Your Home
An Affordable Security System for Your Home
Our Top Three Home Security Companies
Basic Security System – Here's the Essential Parts
Identifying the Best Home Security Systems for Your Home
Security Options For Home and Office
---
---