Three Top Home Security Companies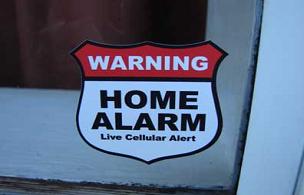 The importance of our homes cannot possibly be understated. From the tiniest of apartments to the largest of mansions, every single home is near and dear to its inhabitant's heart.
Our homes not only house and protect us, all of our loved ones, and every single prized possession, they offer much needed comfort and rest as well.
As such, it is absolutely mandatory that we take measures to ensure the utmost in safety for our homes. There are many home security companies currently on the market and knowing which to go with can be a daunting task.
In the following paragraphs, we will highlight three of the top choices for you.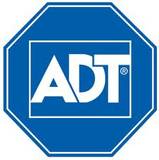 ADT Security
First, let us address the elephant in the room: ADT Security is easily among the most well known of all of the home security companies around. ADT has over 100 years of experience and their reputation has held up well over time.
Their greatest asset is perhaps the effort they put into offering the widest array of services possible. ADT has services catered to the needs of many different types of homes, families, and even businesses, and their equipment is plenty powerful.
 At the very least, ADT will always be a great starting point for figuring out exactly what you might need for your specific home situation.
FrontPoint

For those interested in a more "Do it yourself" approach, FrontPoint Security is perhaps the best. Their self-install system naturally cuts down on the overall cost, and every step of the process is quick, easy, and perfectly intuitive.
 After installation, maintenance and monitoring is also completely frustration-free given their utilization of current wireless technology. FrontPoint also rewards customers with 30 day trials.
If for any reason you are not satisfied within the first month, your money will be returned in full, no questions asked. The value and ease of FrontPoint is not to be overlooked.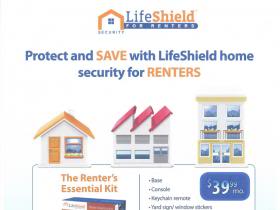 LifeShield
Finally, a lesser known company currently on the rise is LifeShield. They currently have one of the more affordable high quality systems on the market and even offer quick price comparisons on their website.
LifeShield offers every core feature you would want as well as those more advanced such as fire protection. They are also a very forward thinking company, with the likes of modern touch screen code entry that replaces the clunky keypads of old.
 All told, LifeShield is definitely a company with a lot of potential moving forward.
Summing Up Are Our Top Three Choices
Ultimately, ADT, FrontPoint, and LifeShield are among the top three home security companies currently on the market.
They are far from the only choices, but their attention to key factors such as a large variety of potential customer needs, overall ease of use and maintenance, competitive price ranges, and the all too important embrace of growing technology make them fine candidates for consideration.
Companies such as these can easily provide you with the means to put any of your security concerns or worries far behind you.
Local Security Companies
One more important thing we need to point out is most cities will have qualified and very capable local security companies that quite often will surpass the features of the national companies.
You would be making a big mistake by not including some research into your local security alarm companies. Be sure to check for experience and referrals.
You can find out more about our Top Three Home Security Companies at their respective websites:
http://www.frontpointsecurity.com/
Related Articles to Home Alarm Systems
How to Find the Best Cheap Home Alarm System
House Alarm Systems - Be Prepared
Home Intercom System - Staying Connected
Home Security Plans - What to Look For
Home Security System Options – And the Necessities You Need
Why Safety Lights Are Essential For You
Smoke Detector and Alarm - Bought and Forgotten
Home Alarm Services - Great Importance for Every Home
Best Security Systems for Your Home
An Affordable Security System for Your Home
Our Top Three Home Security Companies
Basic Security System – Here's the Essential Parts
Identifying the Best Home Security Systems for Your Home
Security Options For Home and Office