Alarm System Monitoring – Play it Safe!
A home security alarm system is only as good as the systems/people that support it.
Alarm system monitoring can either be the responsibility of the homeowner or a task that is contracted out, exclusively, to a home security company.
New Technologies Change the Industry
The home security industry has evolved dramatically in recent years with the onset of new computer technology making the systems available increasingly user friendly.
This has allowed the homeowner to install security systems in their homes with the option of self-monitoring. Once provided with the appropriate applications the homeowner can observe and control the security components inside and outside of their home.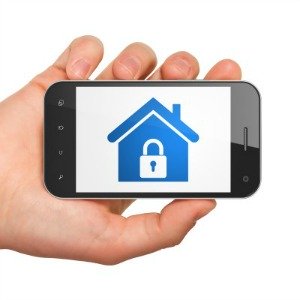 Home security apps can transmit alarm signals from a window sensor directly to your cellular device. Lighting, alarms and sensor components can be deactivated and reactivated at the flick of a switch or tap of a finger.
Emails and text messaging can warn homeowners of everything from break-ins to the presence of fire and smoke in the home.This new alarm system monitoring is offering some reduced prices that make a home security system more desirable.

Some security systems can even warn homeowners of the threat of carbon monoxide poisoning or flooding in the home caused by plumbing that has malfunctioned.
Home security cameras can video tape the intrusion or mishap as it happens giving homeowners an immediate heads up with clear sharp visuals.
The dissemination of all this information places homeowners in control of their home security putting them directly in the driver's seat. Being in control of all situations we might encounter is something we should all strive for.
But there are some unforeseen events that arise and they could easily compromise the very security we are seeking to maximize.
Sometimes Self-monitoring Isn't Enough
Imagine for a moment, a family is fast asleep in their home. The self-monitored home security system has been enabled. Suddenly there is an intrusion attempt by burglars. The glass break sensors on the back door have triggered a wailing alarm siren that wakes the occupants of the house.
An intruder is in the house. You immediately reach for the hard line phone to contact authorities only to find the line has been cut. Your cell phone isn't working again because of the poor reception in your rural area.
Your only neighbors are not home. What might have been a controlled security breach has now quickly developed into a potentially dangerous threat to you and your family.
Monitoring Services Can Provide Back-Up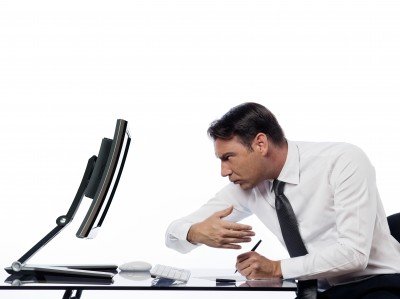 Alarm system monitoring of your home security system by a security company definitely has its advantages when unknowns creep into a bad situation making it worse.
Employing the services of specially trained security personnel working 24/7 may be the sensible solution for some homeowners.
When an alarm sensor activates an alarm a security company can quickly discern the nature of the problem and take the necessary steps to dispatch the appropriate emergency responders.
This backup service is one well worth considering depending on your circumstances. The question of dollars should never play into the decision making process, given that most security companies can provide you the service you need with the monthly stipend being no greater than the cost of an evening out for the family.
Ask the Professionals
Whether or not you choose to hire a professional alarm system monitoring service is something that will depend heavily on your specific needs as a homeowner and the area in which your home and property is located.
You can be assured, though, that trained professionals of the home security industry are available to answer all your questions that need answering. They will give you the information necessary to help you make informed decisions about your home and family safety priorities.
Related Articles to Home Alarm Systems
How to Find the Best Cheap Home Alarm System
House Alarm Systems - Be Prepared
Home Intercom System - Staying Connected
Home Security Plans - What to Look For
Home Security System Options – And the Necessities You Need
Why Safety Lights Are Essential For You
Smoke Detector and Alarm - Bought and Forgotten
Home Alarm Services - Great Importance for Every Home
Best Security Systems for Your Home
An Affordable Security System for Your Home
Our Top Three Home Security Companies
Basic Security System – Here's the Essential Parts
Identifying the Best Home Security Systems for Your Home
Security Options For Home and Office
---
---