Effective Home Security Tips
to Keep Burglars Away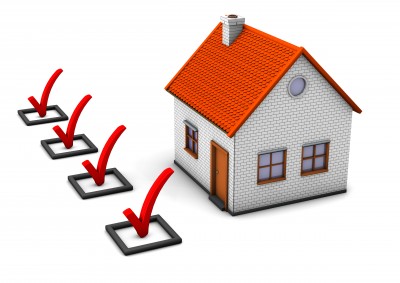 Home security is of utmost importance today. There has been a rise in burglaries and break-ins and people are on the edge all the time trying to protect their homes.
As we analyze from the perspective of a burglar, we find that lack of security and time are the two most important aspects they are concerned with before they break in.
Here's Your Effective Home Security Tips
There are various methods with which you can slow down or even stop a burglar from entering your home. Here are a few effective home security tips.
The first tip is to add layers to your home for more protection. It is easy for a professional burglar to break a single defense layer. Multiple layers add to the time taken by the burglar to break in and there are chances you or your neighbors will be alerted in advance. Examples of security layers include planting thick rose bushes under the windows, placing something that is very difficult to climb on under windows and securing doors and windows with a strong double lock.

One of the important home security tips is to act and think like a burglar, go around your home and identify vulnerable areas. Give attention especially to areas that are sufficiently screened from the neighbors and provide double protection there. Peep into the windows to see if any valuables are visible from outside. Remove them and put them away in a different place because if you can see the valuables, so can the burglars.

Looking closely for any weak locks or flaws in construction is another effective home security tip. In order to add security to your doors, add locks that come with a dead bolt especially for the exit doors. Locks that come with dead bolts that do not move are the best and most reliable locks. Correct any flaws in the doors such as an unduly huge gap between the door and the frames.

Window stops, especially for basement and first floor windows provide double protection. The best ones are those that securely lock after going through the moveable frame.

Secure exit doors and also your garage door with a dead bolt and a lock that locks from both sides for maximum security. This is an important home security tip.

If you can afford it install a remote controlled door and a gate with a video camera for surveillance.

It is advisable to store your valuables and important documents in a strong iron safe with a security lock. This way, even if a burglar does break in, he will not have access to these valuables.

Equip your home with a good quality wired or wireless burglar alarm system. The motion and heat sensors will ensure no one can enter your premises or inside the home without the alarm going off.

Last but not the least; ensure you leave your alarm system on especially when you go on those long trips with your family.
Following these basic home security tips will ensure a hassle free life without any stress. It will also provide maximum security for you and your family.

Related Articles to Home Alarm Systems
How to Find the Best Cheap Home Alarm System
House Alarm Systems - Be Prepared
Home Intercom System - Staying Connected
Home Security Plans - What to Look For
Home Security System Options – And the Necessities You Need
Why Safety Lights Are Essential For You
Smoke Detector and Alarm - Bought and Forgotten
Home Alarm Services - Great Importance for Every Home
Best Security Systems for Your Home
An Affordable Security System for Your Home
Our Top Three Home Security Companies
Basic Security System – Here's the Essential Parts
Identifying the Best Home Security Systems for Your Home
Security Options For Home and Office