Self Install Home Security - You Can Do This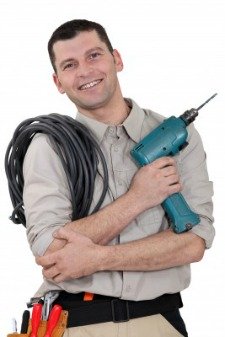 When you decide to self install home security in your home you may feel unqualified to do so. One of your concerns may be determining the quality of the equipment that you plan to purchase. I'm sure you have other concerns, but let's address that one first.
Most of the security equipment that is available today is manufactured by DSC Systems or Ademco, two manufacturers that are well known for quality and dependability.
Since the main allure of self-installation is to save money, you  can proceed with the assurance that the equipment will be of top quality.
There will be a great deal saved on labor as well on system maintenance. Most of the home security systems that are purchased have detailed instructions that are easy to follow.
Installation by Dealer
Many people are roped into a high priced installation by a dealer because they don't know any better and they lack the confidence to do it themselves.
The installation companies don't always tell the customer they can self-install because there is a lot of money involved in installation.
Once a person installs his own system he develops a high degree of self-confidence and now he knows the system. He will be able to expand it and adapt it to his place of residence fairly easily.
Adding extra sensors and alarms becomes an easy task to perform. The money saved by self-installation allows for more expansion with sensors, lights, and alarms.
Security Products Awareness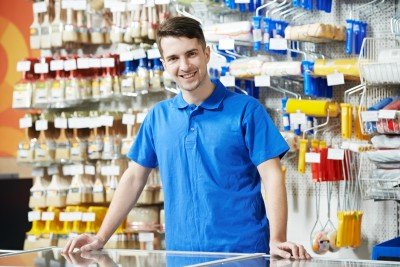 Comparison-shopping for home security systems raises awareness of products and systems that are available. After a short time the nomenclature of the product becomes easy to interpret and when the decision is made to self install home security the task becomes easier.
People who self install become more aware of areas where a breach in security might happen. The more of these types of areas that are covered lessens the chances of a break-in.

If a person has never tackled a project such as installing his or her own security system, actually completing such a project can be very educational and challenge the mind.
Technical and mechanical details might come in handy when involved in other similar home projects, such as the installation of a home intercom system.
Do a Little Research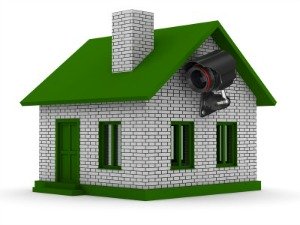 In order for people to self install home security systems they will have to do a little homework. The installation of cameras, motion detection devices, and infrared sensing devices are simply a matter of common sense. Think like a burglar. Where would be the easiest point of entry in the home?
A little research will reveal that the most common entry point in a home is the front door. A deadbolt should be installed there. Check with the local police department and find out what they recommend as the safest dead bolt lock to be installed.
As far as the rest of the equipment, scout around the exterior of the house and the grounds. Search out hiding areas where a burglar might hide. Install plenty of lighting all over the yard. Thieves do not like light. What other doors and windows are vulnerable to entry.
Then draw a map of the points on the property that are potentially vulnerable and purchase the equipment to view, alert and warn when those areas are compromised. If you have cameras, decide where you want to place the monitors for easy access.
Decide if you want remote access to the system. This feature is easy to set up and monitor from a smart phone. If the homeowner is the person who has installed the system, there is no one better able to monitor it.
Don't Fear the Idea of Self Install Home Security
An individual should not fear the installation of a home security system. The directions are usually pretty straightforward and once he has the experience of installing one device he can install a hundred devices.
Related Articles to DIY Home Security
DIY Home Security Systems - The Process of DIY

DIY Home Alarm - Setup Your Own

DIY Security Systems - An Ideal Security Solution

DIY Alarm Systems - Here's the Buzz
DIY Home Security Alarms - Helping You Keep Your Home Safe

Home Security DIY - Plan Your System
DIY Home Alarm Systems - No More Excuses
Self Install Home Security - You Can Do this
The Logic of A DIY Alarm System
Home Alarm Kits - Pricing Out Quality
DIY Security System - Installing Your Own
Do It Yourself Home Alarm Installation
Apartment Security Systems That Move with You
---
---