DIY Home Security Alarms – Helping You Keep Your Home Safe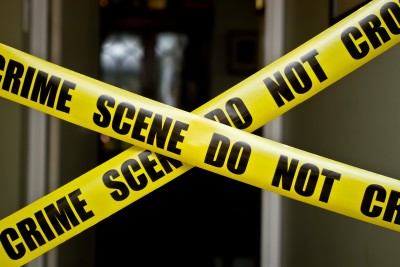 At present, around 17% of the people living in the US have anti-burglar alarms installed in their homes. And for good reason too. The crime rate has been on the rise in several cities and it has given rise to the need for taking adequate measures for protecting homes and businesses.
When it comes to selecting a security alarm for your home, you can go DIY or hire a security company to install their system and monitor it for you. While hiring professionals to do the job for you is tempting, you may not be able to afford their monthly fees.
This is a major reason why people are opening up to the option of installing DIY home security alarms. While it does make them responsible for looking out for their home, it can be done and it is much better then doing nothing.
Alarm Systems Reduce Risk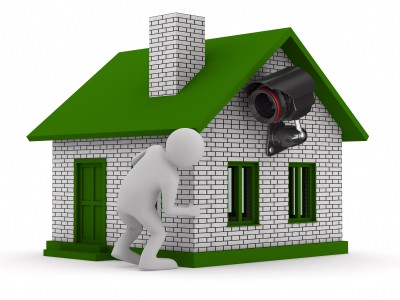 Given the constant threat of burglary at any time of the day, having an alarm system can help reduce the risk. Reports have shown that homes with security alarms have a 1 in 250 chance of being burglarized as compared to the 1 in 3 chance for homes that don't.
With DIY home security alarms, you decide what devices, cameras and alarms you need. High on that list should good lighting for your total perimeter. Motion detectors and flood lights will scare off many a burglar. This is a very cost effective measure everyone should have.
For the daytime, adding security cameras is a big plus. If your property is not too large, wireless cameras may also be available to help you. We are now talking about you needing a bigger budget, but these cameras have proven to be very effective.
If you were robbing a house and saw surveillance cameras, would you stick around? Me neither? Ok, you and I may not think like criminals, let's hope not anyway, but it still is a good point.
DIY and You Make All the Decisions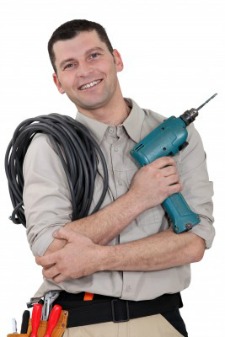 At the end of the day, it is your home. You should be the one calling the shots when it comes to your security and safety. Making sure that you select the best possible alarm system for your home is worth some extra time and effort.  
From our experience, it is better to stick to tried and tested brands as they are known for providing the best quality. Moreover, you can choose between wireless or wired alarms for your home.  If your house is already built, then hard wiring your security system is a tougher job, but still doable.
You may think it is going to be a hassle doing the installation, but it isn't that bad. A lot depends on the type of system you choose. However, since it is your home, it makes it all worth while.
 So you shouldn't shun DIY home security alarms just because they require you to do some work. After all, you can save a considerable amount of money by doing the installation and surveillance on your own then by hiring a security company to do it for you.
Customized Options
A great thing about DIY home security alarms is the customization options. You can chop and change the settings according to your needs and preferences. If halfway thru the installation you want to make a change, then just do it.
You may not get such latitude if you are using the services of a security company. For instance, you may choose to get ringing-only alarms for your home if you are sure someone is going to be present at all times and will hear the alarm when it sounds.  But when that person is no longer available, the security company will charge a pretty penny to make a change.
Of course, doing it yourself you avoid having to pay the monthly fee to the security company for monitoring your alarms. However, in high crime areas hiring a security company may be the best option for you.
DIY Works for Millions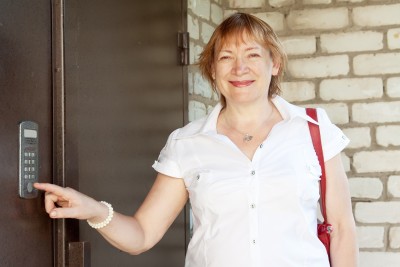 But if you are comfortable with what you can install and monitor, then DIY home security alarms makes perfect sense for you.
Millions of people across the country have been using DIY security alarms, some of them for many years. Nearly every homeowner who has DIY home security alarms praises the security these systems provide.
According to a survey, a mere 3% of homeowners are not happy with DIY security alarms. This means that a majority of people have benefited from installing their own security alarms. This proves that they are a reliable option for making your home safer and give you great power over your security.
Related Articles to DIY Home Security
DIY Home Security Systems - The Process of DIY

DIY Home Alarm - Setup Your Own

DIY Security Systems - An Ideal Security Solution

DIY Alarm Systems - Here's the Buzz
DIY Home Security Alarms - Helping You Keep Your Home Safe

Home Security DIY - Plan Your System
DIY Home Alarm Systems - No More Excuses
Self Install Home Security - You Can Do this
The Logic of A DIY Alarm System
Home Alarm Kits - Pricing Out Quality
DIY Security System - Installing Your Own
Do It Yourself Home Alarm Installation
Apartment Security Systems That Move with You
---
---