DIY Alarm Systems – Here's the Buzz!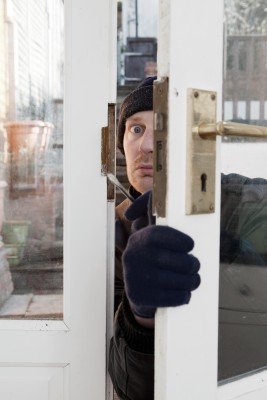 There's nothing more alarming than coming home to your house to find it burglarized. If your house has been burglarized you know exactly what it means to be violated. It feels awful.
The feeling is all encompassing and it continues to haunt you long after the police have left. If you have never experienced the trauma of having your house broken into then prevent it from ever happening by installing a DIY alarm system.
Your home is your castle. No truer words were ever spoken. In our homes we live, love and raise our families. It's the special place we retreat to after a long day at work. When a stranger breaks into our castle the sense of security we always took for granted changes forever.
No Need to be a Victim
But we don't need to be victimized any longer. DIY alarm systems are readily available on the market today designed and manufactured with your safety and security in mind. The old days, when alarm systems were unreliable and costly to install are over. The days of DIY, do-it-yourself, have arrived.
There are countless DIY alarm systems to choose from in today's market. Look at your options carefully and make your choice wisely. Your family's security deserves serious consideration. The first decision will probably be whether you want your system hard wired or wireless.
The Hard Wired Solution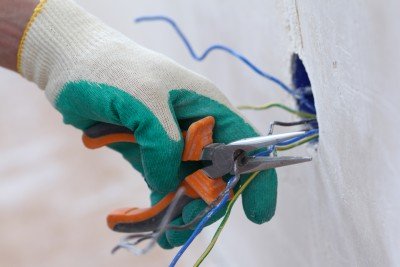 Hard wired implies the obvious. If your system is "wired" every alarm sensor in the house is connected by wire that eventually leads back to the main control panel. This is a good system if your house is still under construction but if the system is introduced to an existing structure, the problems associated with wiring will make installation costly from a labor perspective. Although, components are generally cheaper and over-all maintenance is less of an issue, the overriding costs of installation may become a major deterrent.
A wired system runs off electricity and uses a battery back-up in the event of power outages. A noteworthy point is; a wired system is not portable. If you choose to move you can't take it with you so the investment makes better sense for the homeowner who plans to reside in the home on a long term basis.
You Could Go Wireless!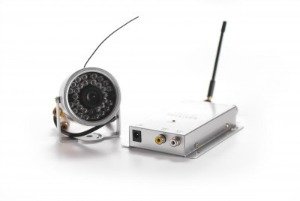 A wireless DIY alarm system doesn't depend on wiring configurations throughout your house. It uses radio waves to communicate signals from door or window sensors to the control panel, thereby setting off the alarm.
Wireless systems can be easily installed in existing structures without involving the homeowner or an electrical professional in a major renovation project.
Since wireless alarm systems are powered by batteries, sensors can be strategically placed in all areas of the house without reliance on an electrical source.
Wireless alarm systems can also be channeled to your phone or computer making them capable of remote monitoring.
Is It Time to Change the Batteries?
One of the disadvantages of the wireless system is the use of batteries. Batteries don't last forever so maintenance requirements will entail changing batteries when needed or utilizing the rechargeable variety.
Wireless systems are also prone to interference from other radio frequencies, so placement of alarm sensors should always be away from other electronic equipment.
Rest Easy Knowing Your Family is Safe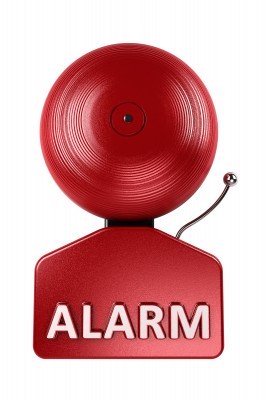 DIY alarm systems generally emit a siren like warning when triggered. The general rule is the alarm ringing or siren sounds set off should be at least 120 decibels to be heard by you or your neighbors.
Both hard wired and wireless systems can be monitored by professional home security companies for an extra charge. In addition, these systems can include camera and video surveillance. Whatever system you choose may be totally dependent on your needs or on your pocketbook.
When all is said and done, knowing your family is safer than it was before will make the decision considerably easier.
Related Articles to DIY Home Security
DIY Home Security Systems - The Process of DIY

DIY Home Alarm - Setup Your Own

DIY Security Systems - An Ideal Security Solution

DIY Alarm Systems - Here's the Buzz
DIY Home Security Alarms - Helping You Keep Your Home Safe

Home Security DIY - Plan Your System
DIY Home Alarm Systems - No More Excuses
Self Install Home Security - You Can Do this
The Logic of A DIY Alarm System
Home Alarm Kits - Pricing Out Quality
DIY Security System - Installing Your Own
Do It Yourself Home Alarm Installation
Apartment Security Systems That Move with You
---