Installing A Do It Yourself Security System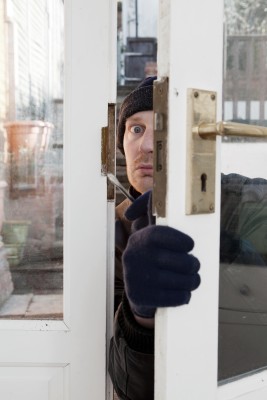 Most people think that a home burglary will ever happen to them. They had better think again. According to the FBI a home burglary occurs every 15 seconds in America. It sounds like each of us could use a do it yourself security system.

Most break-ins happen during the day while people are at work. Sixty-seven per cent are achieved by kicking in the front door. On an annual basis 2.1 million homes are victims of break-ins with an average value of $2,184 of valuables taken. That's a lot to have to replace.
Alarms, Lights and Sensors
A home security system can thwart burglars from entering the home. Alarms, lights, sensors can often make enough commotion for the burglar to quickly move on to another home. Burglars like to get in and out quickly and anything that might slow them down causes them to move on in most cases.

Most home systems can be a do it yourself security system. Many dealers who sell security systems will tell the homeowner that they will need to install the system. Actually these systems are easy to install and most systems come with easy to follow directions with diagrammed instructions making it easy to follow the dots.
First Step – Think like a Burglar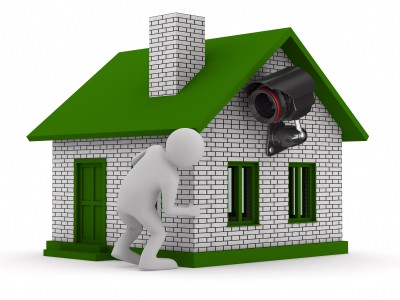 The first thing to do in setting up your do it yourself security system is to think like a burglar. Where are the most vulnerable entry points in the home? Actually the most vulnerable point is the front door.

Burglars like to pull up during the day at a home where it looks like no one is at home or at work. They may have a work van so it looks like they have been called to come and repair something.

The will ring the bell or knock. If there is no answer, they will kick in the front door, spend about 5 minutes cleaning out any valuables that they might find and then they are gone. The average thief spends 5 minutes or less in a home then they leave.

Install Dead Bolt Locks
So the first priority is to place police tested deadbolt locks on all of the doors. Check our article "Home Security Door Locks" to see what lock we recommend. Some deadbolt locks will fail by using a simple cordless drill to drill out the cylinder of the lock.

Next, take a stroll around the perimeter of the house. Again think like a burglar. Decide where you would enter the home if you wanted to break in. These are places to install lights, cameras, motion detectors, etc.

So far an engineering degree is not needed. Just a degree in common sense will suffice. Simply install the necessary devices where you want to trigger a camera, lights, or alarms. Decide where a monitor or monitors should be placed, probably in the master bedroom and a den where time is spent at vulnerable hours.
Monitor the Home Security System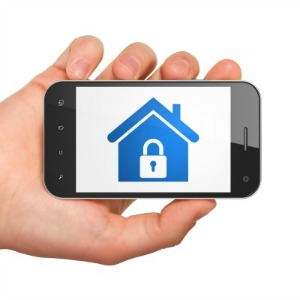 It is a good idea to be able to monitor the system remotely. Most systems can be monitored from a smart phone. Many systems are also wireless, which simplifies the installation process to a great degree.

Many people do not have the system set to alert the police, since it can take up to 20 minutes for the police to respond. By the time they arrive the burglars are gone. Plus after so many false alarms the police will start charging the homeowner for the false alarms.

A better strategy is to trigger the system to make a lot of noise and have flashing lights so the burglar thinks the police are being alerted so the burglar quickly exits.

Setting up and installing a do it yourself security system is a lot easier than most people realize. A little common sense and being able to think through how a burglar might try to enter the home can pretty well cover the bases.
Related Articles to DIY Home Security
DIY Home Security Systems - The Process of DIY

DIY Home Alarm - Setup Your Own

DIY Security Systems - An Ideal Security Solution

DIY Alarm Systems - Here's the Buzz
DIY Home Security Alarms - Helping You Keep Your Home Safe

Home Security DIY - Plan Your System
DIY Home Alarm Systems - No More Excuses
Self Install Home Security - You Can Do this
The Logic of A DIY Alarm System
Home Alarm Kits - Pricing Out Quality
DIY Security System - Installing Your Own
Do It Yourself Home Alarm Installation
Apartment Security Systems That Move with You
---