Home Security Safes – Do I Really Need One?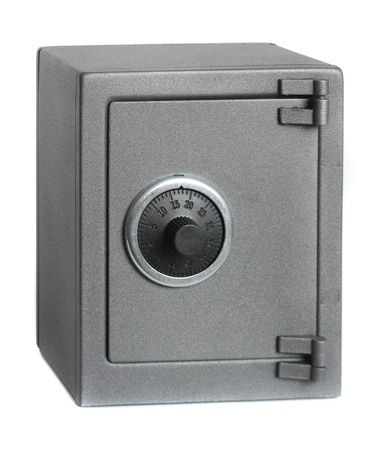 Home security safes are one of those things like insurance. You don't need then most of the time, but when you do, you really need them.
And I know how it feels when you wished you had a safe. You can read my story here. My wife's jewelry and some other valuables were stolen. I was playing the odds that it wouldn't happen to us, and I lost.
Some Facts You Need to Know
This isn't a scare tactic, but you need to hear these facts. There are over 4 million homes broken into every year. Yes, 4 million. And there are over 400,000 house fires every year. You would think that security safes would pretty much sale themselves.
Since you found your way onto this web page I'm assuming you are shopping or seeking more information about home security safes. Good for you. I hope you find the information you need here and follow thru getting a safe. You won't be sorry.
Home Security Safes Features
Whatever your security needs, you can find a home security safe right for you. Do you have lots of guns? There are many different safes made just for guns. And there are safes made for guns along with other valuables.
Or maybe you have a book collection, or a china collection. There are safes able to accommodate those. Musical Instruments or laptops, no problem.
You get the idea. What you have to first decide is what you want to put in the safe. You may have come here because you have birth certificates, passports and some financial records you are trying to protect. But give the whole picture some thought.
Some More Interesting Information 
According to the FBI do you know what the #1 item is stolen in home robberies? Fire arms (guns) are the leading item stolen from homes. Next are drugs, alcohol and cigarettes. (Another good reason to quit smoking.)
Rounding out the top five at number three are TV's, DVD's, cameras and computers (video equipment). Number four is stereos and IPODS, with cash and jewelry coming in at number five (this was my guess for #1).
That's the order of preference of criminals. I doubt if you are going to lock up a laptop whenever you aren't using it, but be sure to get all the serial numbers and save receipts. That will help with police reports and insurance claims.
And be sure to think about other things you would hate to lose, like wedding photos or diaries. Crooks aren't going to take those, but a fire or flood will wipe them out.
Features of Home Security Safes
As we have said before, safes are going to come in all sizes for all needs. You shouldn't have a problem with this, but be sure the safe you choose is fire and water proof. Most are, but double check. And don't forget, your basement could flood from a water pipe breaking, so waterproof is important to everyone.
Safes also come with other options such as shelving for jewelry or documents, stay dry canisters, and electrical outlet kits. And if you don't like the standard locking system you can get an electronic lock or even a lock with fingerprint security.
 The one option we highly recommend for home security safes is the anchoring kit. This kit allows you to bolt the safe to a wood or concrete floor. Besides the obvious idea that this keeps the thief from carting off your safe, it also prevents the safe from being tipped over.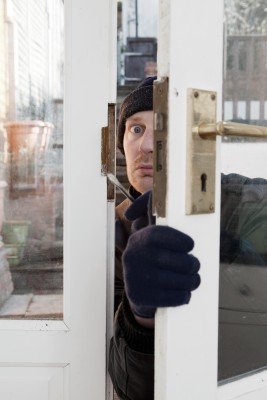 Most home burglaries are the hit and run type where the crooks are in and out in less than seven minutes. And most of these burglaries occur during the day from 10 am to 2 pm.
When thieves run into a quality safe bolted to the floor, they will often leave the house empty handed. Besides at that point they assume anything valuable is locked up.
Home Security Safes - Conclusion
Before shopping online or at a security store, do a little planning by making a list of everything you would hate to lose. This will help you find the right size safe for your needs.
And the one option you definitely want to include in your purchase is the bolt down kit. Don't stop one step short of complete safety of your valuables by passing on this feature.

Articles related to Home Security Store
Home Security Equipment - What's Really Needed?

Home Security Devices - Choosing the Right One for You

Residential Security Doors - What You Need To Know 
Home Security Decals - An Inexpensive Option
Affordable Home Security Systems