The Installation of Home Security Door Locks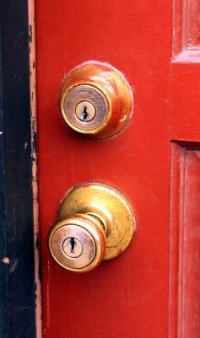 Most people would think that a deadbolt lock would protect them from a break-in, but a recent study proved otherwise. Most deadbolt locks are easily defeated in a couple of minutes with a simple cordless drill. Sometimes a few strategically placed kicks will do the job.  And the most common type of forced entry is kick-ins coming through the front door.

When it comes to choosing which home security door locks will work best to protect against forcible front door entry there were some surprising results. Many of the dead bolt models failed to prevent a kick-in entry.

Sixty seven percent of the people who attempt to secure their front door rely upon the installation of deadbolt locks to protect against forced entry.  Most of them have the wrong lock on the door.

One lock that passed the test was the Medeco Maxum 11WC60l. Its cost is around $190.
Home Security Door Locks - Dead Bolt Strike Plate
A deadbolt lock has a strike plate that is affixed to the frame of the door. Too many of them however, are very weak and flimsy.

The kick-in resistance improved markedly when the standard strike plate was replaced by a Mag High Security Box Strike which only costs $10. It is available online and at all of the home center stores. However, a lock really should not require the purchase of an extra part in order to be secure.

Most of the home security door locks that are rated as high security did not pass the test as they failed the cordless drill test where the cylinders were drilled out in less than 2 minutes. Two locks, Assa and Medeco were ruined, but still did not allow access. That is the whole idea of having a lock. The lock can easily be replaced, but in these two instances the contents of the home would have been saved.
Front Door Entry
Burglars like to come in through the front door because it is quick and easy. If they can kick in the front door it is a quick entry and they have fast escape capabilities from the house with all your things. FBI statistics tell us that a home is burglarized somewhere every 15 seconds.

Most burglaries are randomly selected based upon the supposed ease of entry and the possibility of a quick escape. The ideal house is unoccupied at the time and is secluded enough in order not to attract attention.

 In most situations it only takes about 10 seconds to kick in a door. Most burglars are in and out of the home in 5 minutes or less. Even if there is an alarm hooked up to the police, average arrival time is 20 minutes or more unless they happen to be in the neighborhood. This is why it is a good idea to be proactive and install some home security door locks. When a thief encounters a door with a secure lock, most of the time he will just move on.

Home security locks by Armor Concepts have been highlighted on Bloomberg, Fox News and NBC. It is recommended by police departments who have thoroughly tested the lock. The cost of the lock is $130. The lock has a lifetime warranty against kick-ins.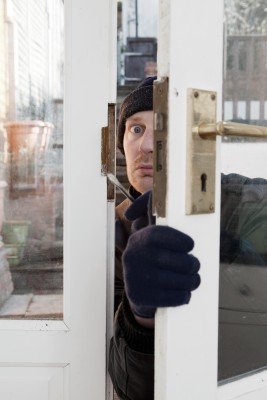 The installation of a good deadbolt lock on the doors of the home is a step of protection that anyone can do. Since most of the break-ins of homes come through a door, that is where there is need for protection. A well placed kick at the door handle area will dislodge the latch on most doors and in they come.
Window Entry Not as Likely
Windows can be the focus of entry in come cases but burglars like to avoid that method if they can because of the awkwardness of entry. If they encounter a problem such as a dog when they are partially in the window it can be difficult to exit back out.

Protecting the home is easy and inexpensive to do by installing Home Security Door Locks.
Articles related to Home Security Store
Home Security Equipment - What's Really Needed?

Home Security Devices - Choosing the Right One for You

Residential Security Doors - What You Need To Know 
Home Security Decals - An Inexpensive Option
Affordable Home Security Systems

---