Install PIR detector, smoke sensor
by Karl Liang
(Quanzhou, Fujian, China)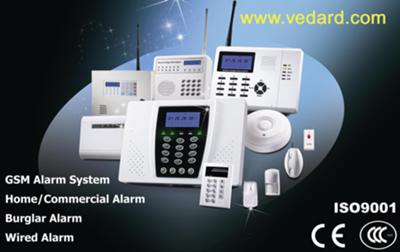 Security alarm systems
It should be noticed of installation of PIR detector(Passive Infrared Detector).

The PIR detector is used to detect the motion of human body and it is always pet immunity (10kgs to 35 kgs of pet). It can be wall mounted or ceiling mounted and divided to curtain PIR detector or motion sensor. The difference of curtain PIR detector with motion sensor (PIR detector) is the detection direction and area. Curtain PIR detector will detect such as curtain from the top to the ground with straight way. And PIR detector will detect with angle such as 110D level and 90D vertical.

Both PIR detector required to install away from sunshine, television, or face to the road with many vehicles going and coming, or face to hanging clothes etc.

And the motion sensor requires to install to detect the intrusion motion level to the detector and not vertical to the detector.
The PIR will have detection distance range to be covered.

And smoke sensor even heat sensor, gas sensor is required to install in kitchen to prevent fire harm.
Join in and write your own page! It's easy to do. How? Simply click here to return to Self Install Home Security.