Give 100,000 high voltage shock with Electronic Stun Gun
by Raju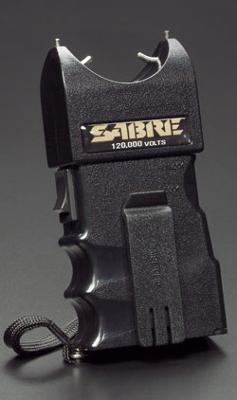 100,000 volt Electronic Stun Gun - Straight or Curved
Price is around $30
This Plain and simple device will save you when you are in danger.That's what you need in the event of an attack.
It can give high voltage shock of 100,000 volts sufficient to knock an attacker off balance and senseless.
The curved handle fits perfectly in your hand so you can keep control at all times. It can be retrieved quickly from your purse or pocket. It is non-lethal and causes no lasting, harmful effects.
* NOTE! * - Use of new quality batteries ( Duracel ) is essential for the reliable continued performance of your stun gun.
Join in and write your own page! It's easy to do. How? Simply click here to return to self defence equipments and products.